Samsung to halve chip investment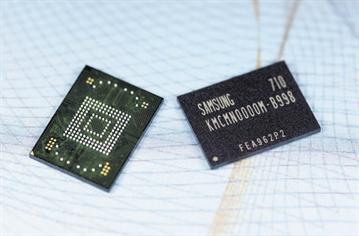 Samsung Electronics, the world's largest maker of memory chips, is considering cutting its 2009 investment in semiconductors by more than half from last year.

Samsung may invest only 2-3 trillion won (Dh5.5bn to Dh8.4bn) in semiconductors this year, down from KRW6.2trn last year. Samsung declined to comment on the report.

The South Korean electronics giant said at a forum in December that capital expenditure would drop to KRW7trn to KRW8trn in 2009 from an expected KRW10trn in 2008. "Overcapacity, rising inventories, slumping demand and a sharp fall in chip prices are forcing the company to slash investment," a Samsung source was quoted as saying.

Memory chip-makers worldwide are being forced to cut output and reduce investment as they struggle under a prolonged slump amid a deepening global downturn. There have also been reports recently on global semiconductor sales which fell to 10 per cent in November, as the economic slowdown shook the chip sector, a chip industry trade group said.

Semiconductor sales dropped to $20.8bn (Dh76bn) in November from $23.1bn a year earlier, the Semiconductor Industry Association said. Sales in the first 11 months of the year rose 0.2 per cent to $232.7bn.

November sales were 7.2 per cent lower than the $22.4bn in October 2008. Excluding memory products, chip sales declined 4.8 per cent to $17.3bn. "The worldwide economic crisis is having an impact on demand for semiconductors, but to a lesser degree than some other major industry sectors. We expect the industry will remain the second largest exporter in the US for 2008," SIA President George Scalise said in a statement.

He said the memory market, which has been under severe price pressure throughout the year, has seen sales decline significantly while many other product sectors have year-to-date sales above 2007 levels.

Sales in Americas fell 19.5 per cent while that in Europe fell 13.9 per cent. However, the Asia Pacific region witnessed the least decline of 6.2 per cent in sales. The SIA represents makers of silicon chips that run computers, mobile phones and other electronics devices.
Follow Emirates 24|7 on Google News.