Satyam's business back to normal, says official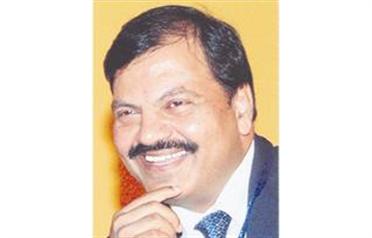 India's scandal-hit Satyam Computer Services had witnessed a slowdown in sales orders in the Middle East but now sees a return in confidence and insists that the business is back to normal.

"Satyam has made $250 million (Dh918m) globally bagging new orders and business. This is from the present set of customers and employees have been told to go and get new business. Kiran Karnik, Chairman of Satyam and other board members are having face-to-face meetings and maintaining the communication channel with customers. There are weekly bulletins being created to inform customers and get them out of panic," said T N Manoharan, board member at Satyam Computers on his recent visit to Dubai.

Manoharan was in the emirate to regain confidence among Satyam's customers and employees based in the region.

Virendra Aggarwal, heading the Middle East region at Satyam explained that customers were a little panic when the scandal broke out due to which orders slowed down but now the same customers are back to business.

"The Middle East is an important region as we have 450 people employed on different projects across GCC out of which 170 are in UAE. We have offices in Dubai and all across GCC including Saudi Arabia, Bahrain, Kuwait, Oman, Jordan and Egypt."

Satyam has had cost cutting directives but have no plans of cutting down on headcount in the region.

"By end of December, we had a good growth which was double compared to last year. We are not immune to the economic slowdown which is why we are holding to our own assets and people," said Aggarwal.

There has been a concern on the Satyam brand, which has lost its value due to Satyam's fraud which hit its share prices and business globally.

"I cannot make any comments on the Satyam brand as the strategic investor comes on board in other six or eight weeks there will be important decisions made," said Manoharan.

Goldman and Sachs have been appointed to appoint the investor and have received lot of enquiries and interests.

Manoharan said the company is open to both international and national companies for investment.

Among potential suitors are engineering giant Larsen and Toubro, which has a 12 percent stake in Satyam, Indian tycoon BK Modi's Spice Group and Britain's Hinduja Group.

"After being nominated on the board of Satyam by the government the main purpose was to reach out to customer, associates and members of Satyam," he said.
Follow Emirates 24|7 on Google News.