Satyam struggles to keep hold of global clientele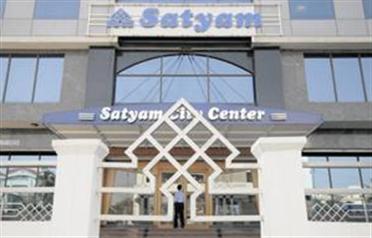 India's Satyam Computer Services is striving to keep hold of its global clientele, which includes General Electric and Nestle.

The Economic Times newspaper reported that Caterpillar, the world's largest construction equipment maker and one of Satyam's oldest customers, had raised the prospect of ending its outsourcing contract amid concerns over stability and the departure of key staff.

"Caterpillar has approached Satyam with a notification seeking termination," the paper said, citing an unnamed Satyam employee familiar with the discussions. A spokesman for Satyam confirmed Caterpillar is a client, but declined to comment on the report.

Satyam will this week discuss a shortlist of three candidates for chief executive and look at funding options to get the fraud-hit outsourcer through the next few weeks. A meeting today of the new board, appointed by the government in the wake of the country's biggest corporate scandal, is also expected to discuss a move by India's largest engineer and builder, Larsen & Toubro, to treble its stake in Satyam to 12 per cent.

While the board's focus had been expected to be on putting the damaged company back on track, with the selection of a new leadership team, Friday's stake building by L&T will be a distraction.

Satyam has been struggling for survival since January 7 when founder Ramalinga Raju resigned as chairman, revealing profits had been overstated for years and $1 billion (Dh3.67bn) in cash on the books did not exist.

Raju, the company's former managing director and the chief financial officer are in police custody in Hyderabad. Satyam's board said on Friday it was close to finalising extra funds needed until end-March – to pay salaries and other bills – and would announce the new arrangement by tomorrow. It said it had a shortlist of three for the chief executive and chief financial officer positions.

"We fully recognise the urgency and importance to have the right person with the right experience and abilities to successfully steer the company through these turbulent times," the board said.

With a 12 per cent stake underlining its position among Satyam's largest shareholders, L&T may emerge as frontrunner among potential buyers for the software services exporter. L&T, which operates a much smaller software services unit, had previously said it may look for an alliance with Satyam once the company's accounts had been fully investigated.

"L&T has taken the lead and being a local company it will be favoured by the government also," said RK Gupta, managing director at Taurus Mutual Fund.

"But my feeling is for the time being they will stop at just below 15 per cent. That stake may get them a seat on the board. When the asset/liability positions become clear, they can go for a 20 percent open offer."
Follow Emirates 24|7 on Google News.