Siemens Gigaset to focus on fixed telephony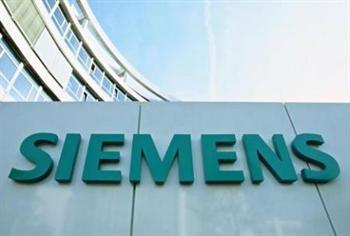 Cordless phone manufacturer Siemens Gigaset plans to focus on fixed telephony business in 2010 as it exited from broadband and multimedia products last year.

Hasan Palandöken, Vice- President, Sales, MEA and Apac region, Siemens Gigaset Communications, Germany- based manufacturers of cordless telephones, told Emirates Business: "We got rid of products based on broadband, multimedia and focused only the core business which is telephony. In spite of the worldwide

financial crisis, we did not suffer at a corporate level. Non-branded products disappeared from the market as it was about the survival of the fittest."

Regionally, according to Palandoken, Gigaset has increased market share by 40 per cent in 2009 and globally by 10 per cent. "This is mainly because we are focused on telephony and introduced various new product lines in 2009. The reason we chose to move out of broadband is mainly because there was no growth in revenue only in volumes."

The Gulf market is also driven by telecom operators who opt for basic telephone models for fixed-line connections.

"For Gigaset, we are present through both etisalat and du offering our basic models. But retail has been a bigger focus for us as our feature-rich models move through this channel. At least 80-90 per cent of the sales happen through retail in the Middle East. China, which is predominated by non-branded products, has also moved to a branded market,'' he said.

In the Middle East, the non-branded segment did well mainly due to a easy approval process and sell in the region. "It is easy to get a product approved and sell in the region. These small suppliers are not able to compete and the market dynamics have changed for the consumer compared to ten years back. The consumer is more educated and values quality. There is a transparency in the market today. Unbranded products today move more in the Middle East, Africa and Apac region."

Another issue faced by fixed-line phone manufacturers is the increasing mobile penetration in the region. "This is an issue faced more in the emerging countries. Fixed-line penetration is limited as operators don't increase the number of fixed lines as they focus more on mobile connections. We are not threatened by the mobile penetration as the number of fixed lines globally are huge and holds potential for Gigaset," said Palandöken

Gigaset has just ventured into the Indian market and globally sells 50 million units with a major contribution coming from Europe as they sell 10 million units in that region.
Keep up with the latest business news from the region with the Emirates Business 24|7 daily newsletter. To subscribe to the newsletter, please click here.
Follow Emirates 24|7 on Google News.