Technology at the heart of 21st century learning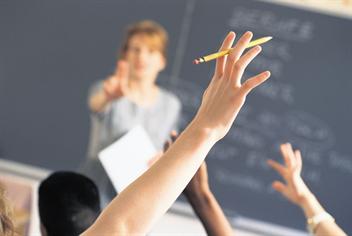 The only thing consistent in this world is change and education is not immune to it.

Education systems have been undergoing changes over the decades globally. However, while countries follow different systems of education, curricula and methods of teaching, the fact remains that there are some changes and trends in education that transcend all boundaries and are universal.

On the eve of Gulf Educational Supplies and Solution 2010 (Gess), which takes off tomorrow, Emirates Business spoke to some of the panelists and exhibitors at Gess to find out what the universal global trends in education are and if the Middle East is up to speed with those.

David Sample, Chief Commercial Officer of Edutech said: "Globally student-centered learning seems to be one of the most prominent trends today.

"The idea is that if learning is student-centered, then the individual will take on more accountability for his or her learning that will bring about greater success.

"Other global trends include greater emphasis on science, technology, engineering, math and design – the STEM-D subjects – as well as in STEM related disciplines such as computer science, collaborative work and critical thinking skills."

Former teacher and education consultant OBE John Botham, owner, JB Consultancy, who is one of the panelists at GESS, said: "The main trends are mobile learning; one-to-one computing, personalised learning and user generated content."

According to experts and industry sources, education does not mean only reading and writing but also thinking, learning, reasoning, practical experiences and so on. Hence, teaching methods need to change as the world around us has changed rapidly and dramatically in the last few decades. So also expectations from students once they enter the workforce are quite different now.

Wilson Xavier, Windows Client Business Group Lead, Microsoft Gulf, said: "The skills called for in today's knowledge economy are versatile ones that can be applied across diverse situations. These include being able to think flexibly and applying different approaches to creatively solve complex problems."

Also essential are the capacities to critically evaluate large amounts of information and work effectively as a part of a team, plus independently if need be. These are skills rarely tested in schools and correspondingly are rarely taught. However, now schools across the world are increasingly trying to change this.

"Several schools and universities across the globe have adopted a 21st century learning environment in order to practice and promote digital inclusion, generate innovative education practices and new models for learning and create an environment that engages all learning community members and helps inspire passionate, personal responsibility for learning.

"They have integrated technology into every area of the learning community, including curriculum delivery, community collaboration, office support, content creation as well as sharing content and assessments," added Xavier.

Asked to what extent are these trends filtering into the Middle East, Sample said: "As the Middle East focuses on education reform, many of these trends are being explored and adopted. For example, an increasing collaborative work, math and science skills, and an all through hands-on learning experience have been adopted by Abu Dhabi where Lego

Robotics is part of the overall curriculum."

Xavier said: "The Gulf countries have established an excellent and diversified system of higher education in a very short period of time. Most campuses are modern and provide a truly innovative and digital environment to students and educators today.

"However, much more needs to be done in terms of upgrading existing technology infrastructure and ensuring technology is properly integrated for learning purposes into the classroom."
Keep up with the latest business news from the region with the Emirates Business 24|7 daily newsletter. To subscribe to the newsletter, please click here.
Follow Emirates 24|7 on Google News.