Telecom and media partnerships to help minimise crisis effect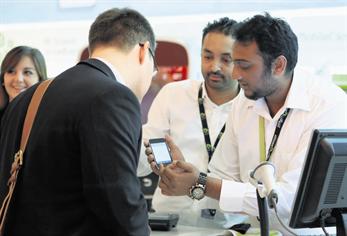 Telecommunications and media will be the least affected by the recession sweeping the world, as both sectors will continue to work closely together and telecom operators make investments in acquiring new licences, according to analysts.

"Media players will be interested in working with telecom companies and operators to offer services to clients on a new platform. For telecom operators the world of licences has just opened therefore many of them would focus on globalising and regionalising their business," said Santino Saguto, partner and managing director at global management consulting firm Value Partners in Dubai.

According to Saguto, food and education are two other sectors, which will not be affected by the global crisis. "The needs of the customers in the region are not different from other parts of the world. Etisalat has launched the iPhone, which is similar to other operators in the world. Therefore there will be a lot of convergence with new services and licences being granted. For media players, they will be interested in telecom as a new platform for marketing their services," he said.

"Another trend in the region is globalisation and regionalisation. Most players have both regional and global presence, such as etisalat with presence in 18 countries, and the same is applied to Zain, Qtel and Wataniya."

IT investments will continue in the telecom sector as firms beef up their infrastructure. "Telecom operators will require this as they acquire new licences not only in the Middle East but also Africa and India. Etisalat and Batelco recently invested in India. The other potential area is North Africa, especially Algeria and Tunisia. New licences open up a world of content that signifies the partnership between etisalat and FC Barcelona recently," said Saguto.

As telecom companies acquire licences there will also be consolidation. Saguto cited Wataniya, which is a part of Qtel now, and Dubai Holding, which had a partnership with Tunisia Telecom and recently acquired a satellite company in Greece.

With such acquisitions, operators will be able to provide new services and also better bandwidth in homes, according to Saguto. "The iPhone and IPTV on telecom infrastructure will open up a new market for mobile advertising, payments and a complete futuristic market, which is not fully tapped."

Saguto also foresees a lot of potential in 3G and 4G (which is still under discussion) enabling mobile broadband use. As IT spend is expected to come down the telecom sector cannot be completely immune to it.

"It is a moment of rationalisation for operators. They will have to develop synergies with other operators, as a lot of centralisation will have to be done. This will avoid duplication of subsidies," he added.
Follow Emirates 24|7 on Google News.