Telecom sector urged to further open up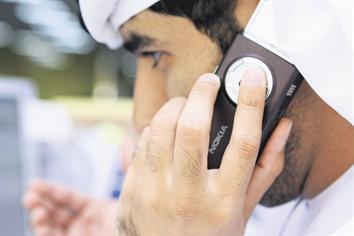 A more liberalised telecommunication market would not only encourage more investments in the region but would also spur competition and consequently economic growth, a group of experts told a conference held in Dubai yesterday.

The move to further open up would be good for customers as well as international players, which are looking at penetrating the region – one of the less crisis-affected areas in the world.

"We'd like to see more liberalisation here because that fosters more investments, competition and growth," said Kathryn Morrissey, Executive Vice-President, Who-lesale and GEM Solutions, AT&T Business Solutions. "It is important in this part of the world because this region has a growing economy, it has a large population and it offers big opportunities."

Andrew Grenville, du's Executive Vice-President for International and Wholesale, said: "I have worked in other markets and I have always been a proponent of opening up. This is the only way that really drives innovation." He said within two years of having an alternative operator, the retail side has already seen a 30 to 40 per cent price reduction in the real cost of making mobile phone calls.

"That's because both the operators are responding to the market. So there really is a real movement in the market," Grenville told the Capacity Magazine's fourth annual Middle East Wholesale Telecommunications Congress. "Our entry has been positive for the customers as they have now more choice and that fundamentally is what it's all about."

There is still some way to go in the region's telecom markets to reach the level of liberalisation in European markets. According to Alexander Shepherd, TMT partner for law firm Simmons & Simmons in Dubai, managed competition, as is present in most regional markets, may be fine for now but not for too long.

"Consumers' experience in other regions leads to a growing awareness that it is possible to receive a high-quality, low-cost telecom service," he said. "Managed competition and consumer experience will inevitably act as catalysts for an irreversible shift in consumer mentality altering the view of their telecom provider from a utility provider, akin to the water and gas supplier, to a retail provider responsible for satisfying consumer needs."

The dilemma in the region is the lack of a standard measuring stick in gauging the liberalisation performance of each country, said Taher Bouzayen, Qtel International's Vice-President for Wholesale and International Business. Nevertheless, the progress in the region should move away from copying the standards of other developed states, he said.

"There are already lot of improvements here but we should do is to just move away from a copy and paste model of applying a US or Europe regulatory framework to the Middle Eastern region," Bouzayen said, adding that the region should not rush to open up.

"We should keep in mind that whenever an entity gets a new licence or enters a new market there is a clear planning behind it. And the regulators need to protect the new entrant, they have to ensure its survival from the embryonic stage to a more stabilised stage," he said.

Ali Amiri, etisalat's Executive Vice-President for Carrier and Wholesale Services, said liberalisation in the region is mostly visible in the mobile side. "However, in a number of countries, liberalisation is also starting in the fixed side. Most of the mobile operators are also consolidating themselves either having the fixed side or the internet side," he said.

Amiri said: "In general, the area has undergone liberalisation to a great extent. Relative to the period of progress in other countries, what we see today is already a big achievement. When it comes to a limited population, the regulators have to be more careful."
Follow Emirates 24|7 on Google News.