Telecoms is most favoured sector in 2009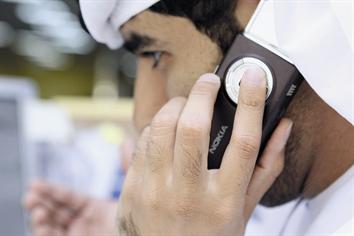 Telecoms seems the most favoured sector by investors this year, according to analysts at Kuwait Financial Centre "Markaz".

The Centre did a bottom up assessment and has come out with a favoured and disfavoured sector list in which disfavoured sectors outnumber the favoured ones in line with the current environment.

Tagging it a defensive play, telecoms posted a solid 26 per cent growth in 2008 when the overall earnings growth remained flat, proving its resilience even during tough times. And, it is expected to be the best performer this year.

Beating the current trend of slimming businesses, regional telecom companies have expanded beyond their shores and are buying up quite aggressively.

According to figures by Dealogic, a data provider, telecom companies in the region have expanded rapidly in recent years, making more than $43 billion (Dh157bn) of licence purchases and acquisitions since 2006. The most recent example is etisalat. It won a bid for Iran's third mobile phone licence.

However, this phase of acquisitions may slowdown in 2009, according to Markaz. "They may slowdown expansion given the tight liquidity situation although purely organic growth in business should see them through."

Markaz analysts are also upbeat about commodities and steel, which also figures in the favoured list despite the huge drop in commodity prices. "We believe that the sharp fall in commodity prices during 2008 will limit the downside from here. Even a small rebound in prices may easily fetch our expected earnings forecast," they said.

Top on the list of disfavoured sector list is investment services. "This sector heavily depends on the strong performance of capital markets, which may not come through at least during the first half of the year. Also, many of these firms are small caps with weak balance sheets. They may be affected by the liquidity crunch and will find it difficult to come out of it at least during 2009."

This year will also be a not-so friendly business environment and industrial conglomerates will suffer. Real estate and banks, as expected, find their place down the order.
Follow Emirates 24|7 on Google News.