TRA agrees to sponsor UAE's telescope project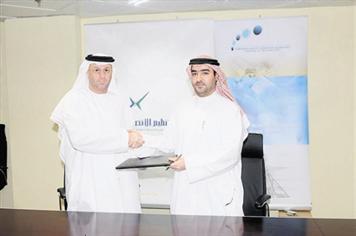 The emirates telescope project took a major step forward yesterday when the Telecommunications Regulatory Authority (TRA) agreed to sponsor the scheme.

The authority signed a memorandum of understanding with the Emirates Institution for Advanced Science and Technology (Eiast), which will provide technical and scientific supervision of the UAE's plans to develop an astronomical telescope.

"It is within the strategy of the TRA to support research and development in the information and communication technology sector and other scientific sectors," said Mohamed Nasser Al Ghanim, Director General, TRA.

"The MoU highlights this spirit, and the TRA has allocated special spectrum frequencies for astronomical services. The aim of the project is to contribute to the advancement of the UAE's research and development base, improve science and astronomical infrastructure and provide scientific knowledge transfer to UAE nationals.

"In addition, it will raise public awareness and enthusiasm for the science of astronomy and become a tourist attraction in line with the government's aim of developing specialised museums."

Al Ghanim said the project's stakeholders would be the universities and academic institutions along with the Emirates Astronomical Society, the Meteorological Department, Knowledge Authority, Islamic Affairs Department, tourism authorities and museums.

"The professional team at Eiast will conduct site surveys to locate the best location for the telescope. Eiast's other responsibilities will include conducting feasibility studies along with an overall geographical survey and to draw up solid plans for the best implementation of the project," he said.
Follow Emirates 24|7 on Google News.