UAE has potential to be R&D hub for IT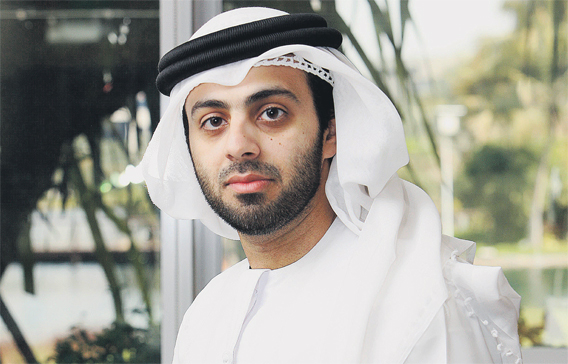 The UAE could become a Middle East hub for development of applications and content over the next five years, says the head of Dubai Internet City (DIC).
There is enough talent in the region to develop applications but this would require venture capital players and other investors to take an interest in the sector, according to DIC's Executive Director Malek Sultan Al Malek.
"It's no longer just about investing in the real estate sector," he said. "Yahoo and Intel are examples where large investments were made in local companies."
Al Malek told Emirates Business about his vision for DIC, one of the region's largest managed ICT clusters and part of Tecom Investments, and the UAE.
Do you think the UAE can become a regional hub for IT research and education?
This can be done, especially if an IT cluster such as Dubai Internet City plays a larger role in education by working with the responsible authorities. We have to work with clusters such as Dubai Academic City and make sure we work with IT colleges to produce graduates for the industry.
Another important element is funding, as the finance sector has to realise that there are opportunities in the IT industry other than real estate.
They have to invest in local companies and make sure investors are attracted to this sector. Good examples are the Maktoob acquisition by Yahoo and Intel Capital's investments in local companies over the past few years. These companies have obviously seen some reward from making these investments.
Application development is a potential area and we are conducting activities to facilitate this. Entrepreneurs who have the knowhow can contribute to this growth. The industry has to mature and become responsible. Government agencies can play their role like in India, where Nasscom manages regulation and is able to bring companies together. With our sister clusters working along with DIC, it becomes easier to play that role. The first step is to focus on smaller companies by providing them with a small desk that then grows to be an executive office. Even BlackBerry was started as a one-man show and now it's a much bigger set-up.
If education has to play a bigger role, do you ee changes happening on this front?
Education is a long-term project and talent protection has to take place. There is a large presence of ICT companies in the region, which can help in this project. The UAE as a country is progressing in business management education but in the next stage it has to emerge as a player in the technical space. The level of curriculum is also changing along with maturity of students. Students have to meet industry requirements and join both private and public sectors.
How will DIC help in facilitating R&D, and do you see this happening in the next five years?
Yes, it's possible to become a hub for R&D in the development of applications and content. DIC will be a source backing exporting or production of technology in the UAE. We have been acquiring technology globally but the country has to be involved in the IT value chain. It has been the hub for sales and marketing but companies have to take interest in setting up their demo and innovation centres. Genuine customised and local applications will happen and hopefully IT companies will recognise the potential of the region.
Manufacturing was previously based on geography but now the structure of IT companies has changed as technologies such as cloud computing have gained focus. The whole structure of the value chain has changed and, therefore, you don't have an ICT structure as before. It is easier to develop an application, and DIC also conducts demo camps for developers, enabling them to showcase their applications to potential investors.
Research labs may not be set up immediately but at least development is happening on this front. This is on a smaller scale but it is a major achievement and has to be continued. In countries where today manufacturing is happening on a large scale, it took 50 years for that to be successful. It is also based on cost advantages and industry structures. Application development is still happening in India, therefore the industry is becoming fragmented.
Is five years a short timescale for this kind of development?
Arabic content and applications for mobile, portals and e-commerce are already happening. With Dubai as a central location for the whole Middle East and Africa region, it becomes easier to focus on talent in the region. Students are more comfortable with technology today, therefore adoption levels are high compared to the penetration of technology.
STRATEGIC DIRECTION TO DRIVE GROWTH
Malek Sultan Al Malek joined Dubai Internet City (DIC) in 2001 as Partner Relations Manager and set up the Partner Relations Department.
Al Malek has a range of responsibilities, including delivering DIC's vision of nurturing an ICT community in Dubai by creating an environment, infrastructure and attitude that foster innovation and drive growth for the cluster's business partners.
As Executive Director, Al Malek plays an instrumental role in providing strategic direction and driving new initiatives and ensures the development and sustenance of commercially viable projects. He spearheads the development of programmes that focus on increasing customer and employee satisfaction and is passionate about developing projects and business opportunities for DIC.
Al Malek was invited to join the Dubai Shopping Festival Committee from 2003 to 2005 and was nominated for the Dubai Government Excellence Award by Tecom Investments in 2004.
He holds a bachelor's degree in business administration and is a certified project management professional. Al Malek is currently studying for an MBA at Bradford University.
In his free time, he enjoys reading, writing Arabic poetry and playing football.
Keep up with the latest business news from the region with the Emirates Business 24|7 daily newsletter. To subscribe to the newsletter, please click here.
Follow Emirates 24|7 on Google News.