US asked to take China to WTO over Google dispute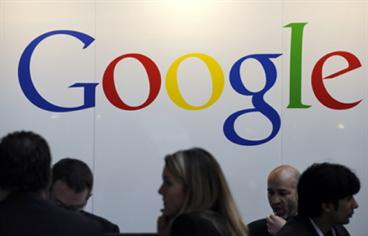 Some groups are calling on the United States to challenge China's 'firewall' before the World Trade Organisation, as a bilateral row over cyberattacks on Google adds to trade tensions.

As President Barack Obama awaits answers from Beijing on the cyberstrikes, Washington is being asked to contest China's internet censorship as a breach of global trade rules to which the Asian giant, as a WTO member, is subject.

"The US can argue China's 'Great Firewall' – a system of filters and bottlenecks that effectively shutters the country within its own intranet – is an illegal restraint on international trade because it bars foreign companies from competing, via the internet, in the vast Chinese market," said Peter Scheer, Executive Director of the First Amendment Coalition. The nonprofit US-based free speech group has petitioned US Trade Representative (USTR) Ron Kirk, Obama's trade official, to invoke WTO treaties to curtail China's censorship of internet.

China's action to halt internet commerce at its "borders" is akin to a government regulation requiring perishable agricultural exports from the US to sit for days on China's docks prior to transhipment to internal distribution facilities, said Scheer.

Kirk's office confirmed it was discussing the issue with the First Amendment Coalition and other groups.

"This is a very complex area that we continue to think through, in consultation with interested groups including the First Amendment Coalition and have not made decisions one way or another," said USTR spokeswoman Debbie Mesloh.

Asked on the prospect of a WTO action if China, for example, did not respond to a US request for a thorough and transparent probe of Google's claims, Mesloh said: "This is an issue of broad concern to the Administration – going far beyond USTR. The Administration awaits China's response to our concerns; we have no comment beyond that." China has the highest number of online users at nearly 400 million, surpassing even the US, making it among the most appealing markets for foreign technology firms.

When China acceded to the WTO in 2001, it agreed to give unlimited access and equal treatment to foreign-based or foreign-owned businesses in many categories of services, including online services, according to a recent report of the European Centre for International Political Economy in Brussels.

"These services count as imports to which China is supposed to be opening itself, even if they are delivered over a wire instead of in a shipping crate," it said.

"The online market in China is simply too big for Europe and the US to let trade-distorting regulations pass without action. Victories at the WTO on this front would be wins both for commerce and for civil rights," the report said.

The US and China are also locked in other trade disputes ranging from tires, steel and poultry to patents, Hollywood films and currency. The WTO has ruled against China in several cases that were brought before the Geneva-based global trade watchdog.

In the latest case, the Appellate Body, the final authority of WTO dispute settlement, turned down last month an appeal by China in a dispute over its restrictions on the distribution of US printed books, films and music. Beijing is now forced to either open that market or face retaliatory tariffs.

China has also turned to the WTO, mounting challenges to an American ban on Chinese poultry imports and US anti-dumping policy.

Scheer underlined the "considerable" advantages of a WTO strategy over the internet censorship issue following the cyberattacks on Google.

"China in other recent trade disputes has shown it will abide by WTO rulings it disagrees with (reserving its right to request WTO rulings, to China's benefit, in other matters)," he said. "For the US government, playing the WTO card also demonstrates seriousness about curbing Chinese.
Keep up with the latest business news from the region with the Emirates Business 24|7 daily newsletter. To subscribe to the newsletter, please click here.
Follow Emirates 24|7 on Google News.