VoIP can help improve telecom revenues: Skype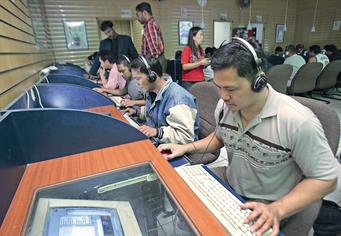 Voice over Internet Protocol (VoIP) services will help Middle East telecom operators grow average revenue per user (ARPU) as expansion from fixed and mobile voice stagnates, said a senior official of Skype.

Jean-Jacques Sahel, Director (government and regulatory affairs) from Skype Communications Emea, told Emirates Business: "We are seeing a shift in attitude towards VoIP. Operators consider it safe and realise that VoIP helps bring prices down for both voice and video calls across continents. In the Middle East, it is still prohibited in many regions, but the technology is beginning to be recognised."

Interestingly, Sahel said: "Skype is talking to a lot of operators in the region. In fact, you will hear from us in the next few months as we are planning to speak more in public places. This will help governments understand what such technologies can bring to societies and economies."

However, the company does not plan to start operations in the region.

"Broadly speaking, Skype is based in Luxembourg. We have 500 million users registered globally, therefore, primarily being a software company, there is no need to set up base or offices globally. Users can download the software from Luxembourg irrespective of the country or continent," he said.

Sahel has already begun to see a shift in telecom operator attitudes as liberalisation sets in globally and locally.

"International operators such as Vodafone are venturing into the region, so there is expertise and dynamics in the marketplace. Consumers also want new ways of communication and, therefore, we saw little cannibalisation of operator revenues. Skype was used to make calls that they normally don't, and as such did not replace normal telephony," he said.

Sahel cited the example of telecom operator Hutchison's operations in Europe and Asia Pacific. Its network is called '3' across Hong Kong, Australia and seven countries in Europe. The operator was able to increase revenues and consumers were communicating more via voice and video. The ARPU increased by 20 per cent due to this use. "Consumers were careful about making international calls, but with Skype the usage model changed," he said.

For Skype, video calls are also forming a significant part of the business. Video calls have been part of its business for the past four years, but in the past two years it comprised 25 per cent of total calls made via Skype. Last year it touched 33 per cent.

Sahel said: "In January, according to a research study, 12 per cent of international calls globally were made on Skype, out of which four per cent were video." Last month, the firm launched internet-enabled TVs along with LG and Panasonic that would add on to their network. This enables users to make a video call and communicate via a big-screen TV.

The Skype revenue model is based on fixed line or mobile calls made via it's free software. The call from a mobile phone via the internet translates into a call. While converting the call, the user pays a termination fee to the operator of which a part is given to Skype.
Keep up with the latest business news from the region with the Emirates Business 24|7 daily newsletter. To subscribe to the newsletter, please click here.
Follow Emirates 24|7 on Google News.