Wipro's quarterly profit rises 8.7%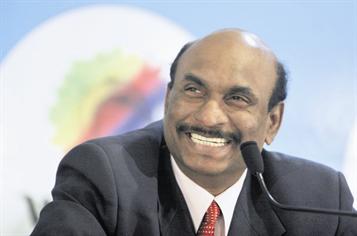 India's Wipro met expectations with an 8.7 per cent rise in quarterly profit, but gave a muted forecast due to the economic downturn and growing pressure from Western clients to cut its fees.

The company forecast its information technology services revenue, including revenue from its acquisition of Citi Technology Services, at $1.05 billion (Dh3.8bn) in the March quarter, down seven per cent from $1.13bn in October-December.

Wipro, which counts Citigroup, Credit Suisse and Cisco among its clients, said net profit rose to INR8.98 billion (Dh671 million) in October-December under US accounting rules, up from INR8.26bn a year ago.

A Reuters poll had forecast a net profit of INR8.99bn for Wipro, which provides IT solutions and services such as system integration, software application development and maintenance and research services.

"Our price realisation improved sequentially in constant currency through higher productivity, while absorbing impact of lower working days during the quarter," Executive Director and Chief Financial Officer Suresh Senapaty. Total revenue rose 25 per cent to INR65.4bn, as its IT services business added 31 clients during the December quarter. Its margins during the quarter were impacted by 60 basis points due to one-time provision of receivables from a large customer, he said.

"Excluding this one-time impact we were able to expand margins by 10 basis points," he said.

"The topline is below our expectations. The bottomline is in line," said Tarun Sisodia, head of research at Anand Rathi Securities.

"The guidance is seemingly indicating to a weak demand scenario. We are overall not very positive on this result," he said.

Revelations of overstated profits and fictitious assets at fourth-ranked Satyam Computer Services have cast a shadow over India's outsourcing sector, which was already struggling with slowing growth due to global financial turmoil.
Follow Emirates 24|7 on Google News.