Worldwide semiconductor sales down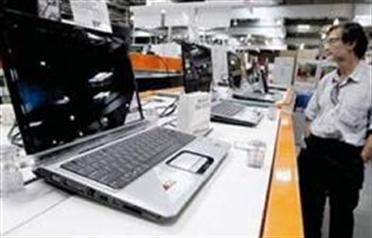 Worldwide semiconductor sales slipped 11.4 per cent in 2009, against the 2008 figure, to register revenues of $226 billion (Dh831bn).

According to IT research and advisory firm Gartner, even in severe market conditions, leading-brand electronic equipment and design manufacturers remained at the centre of the semiconductor world, accounting for $77.3bn of semiconductors on a design total available market basis in 2009.

"The supply chains of the electronics industry have become more complicated and, thus, the importance of original design manufacturer [ODM] businesses has risen," said Masatsune Yamaji, senior research analyst at Gartner. "As such, the top 10 branded OEM/ODM companies accounted for a third of all semiconductor demand in 2009, as they did in 2008."

HP remained the leading OEM (Original equipment manufacturer) worldwide for semiconductor consumption in 2009. It succeeded in gaining in all the PC market segments such as desktop PCs, mobile PCs and mini-notebook PCs.

HP also maintained a strong position in printer, server and storage markets, though the total market size of servers and storage shrunk sharply in 2009. Samsung accounted for the second-largest demand for semiconductors and is the most successful vertically integrated manufacturer, while Nokia ranked third, after losing business worldwide, especially in the United States.

Apple and Acer were the only electronic equipment manufacturers among the top 10 companies to increase their semiconductor demand in 2009. Apple grew against the background of the demand trend shifting from hardware-oriented to service-oriented markets to become one of the most successful market players and one of the most attractive customers for chip vendors in PC, mobile handset and consumer markets in terms of growth potential.

Acer succeeded not just in increasing its shipments of mini-notebook PCs, but also in gaining market share in the desktop PC and mobile PC markets. Gartner analysts said consumer demand is shifting from high performance to portability and affordability, and this trend accelerated Acer's growth in 2009. As a result, the company increased its semiconductor demand and was ranked ninth in 2009, up from 11th in 2008.

Gartner's preliminary results reveal that semiconductor demand for PCs has shown a firm recovery, as mini-notebook PCs have sold well not just in emerging countries, but also in developed countries. DRAM pricing also stabilised in the latter half of 2009, and the new operating system, Windows 7, also drove market demand. However, semiconductor demand for mobile handsets saw large declines, especially for enhanced phones, while the demand for smartphones grew.
Keep up with the latest business news from the region with the Emirates Business 24|7 daily newsletter. To subscribe to the newsletter, please click here.
Follow Emirates 24|7 on Google News.