Xbox 360 sales top Sony's PS3 by 8 million units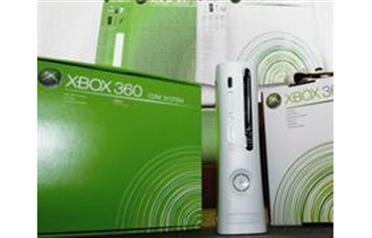 Microsoft sold 28 million units worldwide of its Xbox 360 video game console through the end of 2008, expanding the Xbox's lead over rival Sony's PlayStation 3 console in worldwide unit sales, the company said.

Xbox 360 product management director Aaron Greenberg said 2008 "was our biggest year ever in Xbox history" despite a sluggish global economy that is battered US retailers this past holiday season.

Rising unemployment and tighter credit have dented US consumers' purchasing power and most retailers have posted dismal sales results in recent months.

Despite problems by some publishers, the video game industry overall has bucked the trend as market researcher NPD said video games sales rose 10 per cent and totalled $2.91 billion (Dh10.6bn) in November, proving consumers were still spending on video games at the beginning of the holiday season despite the sour economy.

Microsoft said global unit sales of the Xbox 360, which was launched about a year before the PS3, outpaced its rival by more than eight million units at the close of 2008. Online consumer spending on Microsoft's Xbox Live online service increased 84 per cent year-over-year and members of the Xbox Live community rose to more than 17 million members at the end of 2008, the company said.

Consumers have spent more than $1bn on Microsoft's Xbox Live online service since its launch for the 360 in 2005, according the Microsoft.

Greenberg noted "the $199 price point [of the Xbox 360] was really critical to our success this holiday". Microsoft cut the US price of its entry-level console in September to $199, or $50 below Nintendo's Wii console.
Follow Emirates 24|7 on Google News.