Zain Saudi Arabia in credit talks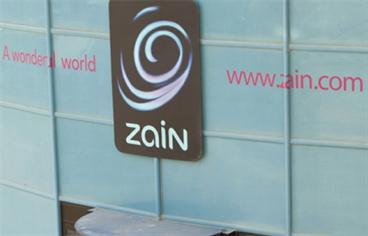 Zain Saudi Arabia, the kingdom's newest mobile phone operator, said yesterday it is in talks with lenders after missing some commitments last year on a two-year $2.5-billion (Dh9.17bn) Islamic loan.

The announcement by the firm – 25-per cent owned by Kuwait's Zain – is a fresh reminder that Gulf Arab corporate debt problems could be far from being over at a time when economies in the region hope that 2010 will be a year of recovery.

Zain Saudi Arabia said its creditors pardoned it under the condition they agree to a financial plan for 2010 which will be presented by the firm, the company said in a statement published on the Saudi bourse's website as an addendum to its earnings statement on Tuesday.

"The firm is in contact with creditors to provide them with this information based on the company's current financial forecasts to ensure that it honours these commitments for the quarterly periods (2010)," it said citing an auditors' note.

It said, however, its ability "to ensure a timely delivery on commitments and to continue in its business hinges on the firm's ability to ensure adequate funds on time and also on its success in discussing and changing some of the commitments for the four quarters to end-December, 2010". It did not disclose details on the size of the missed commitments nor about the banks involved in the talks. It said, however, that current liabilities at the end of 2009 exceeded its current assets by SR4.9bn (Dh4.79bn).

The firm announced in August that it secured a $2.5bn Murabaha financing facility.

Under a Murabaha deal, an Islamic bank buys an asset from a third party and sells it to its customer at cost plus profit. This allows the bank to extend financing without charging interest, which is forbidden by Islamic law.

A successful conclusion to Zain Saudi Arabia's talks with the creditors "would enable it continue classifying this ($2.5bn) financing as a non-current liability", it added.

"The company's management believes that it will succeed in the talks with creditors and obtain approval for changes in commitments and also succeed in its efforts to secure enough funds that will enable the company to honour its commitments in time through normal operations," said Zain Saudi Arabia.

The two-year facility was granted to repay a previous murabaha. The term of the facility was two years with options of extending for a further 12 months, Zain Saudi Arabia said last year in the statement that announced the closing of the murabaha.

Al Rajhi Bank, Banque Saudi Fransi and Calyon were initial mandated lead arrangers and bookrunners, while National Bank of Kuwait, and Arab National Bank acted as senior mandated lead arrangers and bookrunners, it said.

Saudi British Bank acted as the senior mandated lead arranger with Gulf Bank and Standard Bank acting as mandated lead arrangers.

Zain in 2009 missed some revenue targets – not payments – under an Islamic murabaha loan facility, the company's CEO said.
Keep up with the latest business news from the region with the Emirates Business 24|7 daily newsletter. To subscribe to the newsletter, please click here.
Follow Emirates 24|7 on Google News.