Accor details battle plan after 2008 profit falls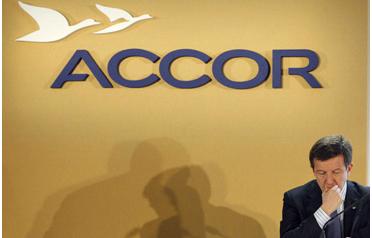 Accor said it would spend €125 million ($160.2 million; Dh590 million) less this year to renovate its hotels and be more selective. The group also planned to spend €100 million less annually from 2011 expanding its mid- and upscale hotel portfolio.
Accor had said in October it was aiming for 2008 profit before tax and non-recurring items of €870-890 million.
The company reiterated that it would cut costs by €75 million this year and a further €25 million in 2010 mainly in marketing and purchasing and by scrapping or delaying non-priority projects.
The measures amounted to a "battle plan to face a difficult environment" after "the effects of the global economic downturn quickly spread to the hotels business, especially in the fourth quarter," Accor said in a statement on Wednesday.
Operating profit before non-recurring items fell to €875 million last year from €907 million in 2007, Accor said. Nine analysts polled by Reuters on average expected profit to reach €885 million.
Accor, whose mid- and upscale hotel business is feeling the impact of the financial crisis on demand, wants to expand its services business and this month announced a joint venture with MasterCard to grab a slice of the burgeoning European flexible payment market.
The group has said it is aiming to accelerate growth at its Accor Services business to 10-18 per cent organically after 2010 from 8-16 per cent currently.
Shares in Accor, whose hotels include the Ibis and Sofitel chains, have lost 15 per cent this year, broadly in line with the decline on the French benchmark CAC 40 index. The Dow Jones travel and leisure index has fallen 7.8 per cent.
Accor Chief Executive Gilles Pelisson was named chairman of the board of directors on Tuesday after previous chairman Serge Weinberg and five other members resigned saying combining the roles did not enable them to carry out their responsibilities normally. 
Follow Emirates 24|7 on Google News.
French hotels and services group Accor SA underlined a battle plan to tackle difficult business conditions as it posted a 3.5 per cent drop in 2008 operating profit, in line with its targets.