Country Club to grow in UAE through acquisitions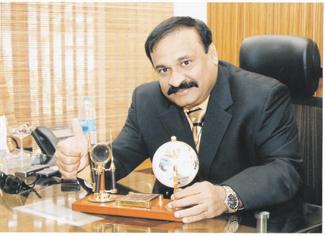 The India-based Country Club India Limited (CCIL), which acquired the Chelsea hotel in Dubai for Dh165 million, plans further acquisitions worth Dh1,000 million in Dubai and Abu Dhabi, according to CCIL Chairman and Managing Director, Rajeev Reddy.

"The funding for these acquisitions would come from private equity and foreign investors," Reddy told Emirates Business, adding that Dubai is CCIL's second foreign location after Kandy
in Sri Lanka.

The Bombay Stock Exchange listed CCIL owns 50 properties and has 155 franchise operations across India, having introduced the concept of clubbing and family entertainment across the country's metros. CCIL has a membership base of 200,000 and in affiliation with RCI, the company that pioneered global vacation exchanges, offers its members access to resorts and spas in other countries too.

When asked about the growth prospects for 2009, Reddy said: "With a slump in the market we will be able to acquire properties at a much lower cost than in a booming economy. This is the right time for mergers and acquisitions as many businesses close or slow down. It is easier to acquire these businesses and then expand them. We have received proposals that we are considering."

The company is also planning to set up satellite clubs in the Middle East. These clubs were earlier introduced in India.

According to Reddy, the satellite clubs, branded CK 27, have been developed on the concept that people like a club in their own neighbourhood "where they could meet friends to play a game or have a meal".

The model was successful in India, which has a growing a middle class population with high disposable incomes, Reddy said. He added that the Middle East, which has a large Indian diaspora, was the obvious choice for CK 27. These clubs are present in Indian cities such as Ahmedabad, Bangalore, Pune and Kolkata.
Follow Emirates 24|7 on Google News.