Country guide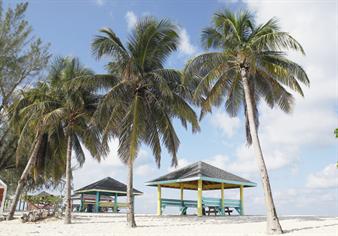 The Cayman Islands undoubtedly has one of the world's most mature and efficient real estate markets. Guidelines are simple, and purchase and sales mechanisms are devoid of red tape. Property search and price checks are centralised and easy to access. Real estate brokers work in surprising unison. And government procedures are swift and hassle-free.

The centralised system enables a single agent to assist a buyer in selling or locating and purchasing any property on Cayman Islands. Established by the Cayman Islands Real Estate Broker's Association, the Multi-List System (MLS) collects and stores information of every available property on a common portal, accessible to its members. Each property listing carries a specific number (for example MLS #123) and no additional charges are levied if one uses another agent to buy or sell a property not listed by the investor's existing agent. The involved agents simply split the commission received under this co-broking arrangement.

The Cayman Islands levies a one-time transfer fee or 'stamp duty' on completion of a real estate transaction. Paid by the purchaser, stamp duty is taxed at nine per cent along the Seven Mile Beach corridor and 7.5 per cent for the rest of the island. The government recently dropped the fee to a flat five per cent, though this is temporary. Stamp duty is calculated on the sales price less a deduction on furnishings. There are no other direct taxes.

INVESTOR'S PARADISE 

The Cayman Islands is idyllic from every perspective. Apart from its inviting locale, there are no taxes whatsoever. No property tax, income tax, capital gains tax or inheritance tax. English is the main language here and while one can use the American dollar locally, the Cayman dollar is pegged to the US dollar at $1.25. The government's revenue stream hangs primarily on a 20 per cent import duty it levies on every product brought into the island.

Like Switzerland, property titles here are guaranteed by the government. Properties must be registered with the Land Registry, whose contents are open to the public. This allows potential purchasers to thoroughly study any property – from ownership details to pending charges or restrictions.

Efficient, detailed and modern systems have removed the need for a lawyer, although seeking professional advice is still recommended. For local funding, foreigners can open bank accounts and take out mortgages to finance a purchase. Banks offer 50 to 75 per cent of the property value as loan and terms extend up to 20 years.

THE MULTIPLE LISTING SYSTEM (MLS)

The Cayman Islands Real Estate Broker Association comprises 32 licensed member companies. It invested heavily in building the MLS – with the sole objective of better customer service. It lists property sellers and potential purchasers. Its vast database of available properties also serves as a joint marketing tool and gives brokers a much larger pool of clients. Only members of the association have complete access to the database, though an overall listing is made available to the public.

The MLS also offers information on sold properties and helps members determine market value of properties and in comparable market analysis.
Follow Emirates 24|7 on Google News.