Driving home the message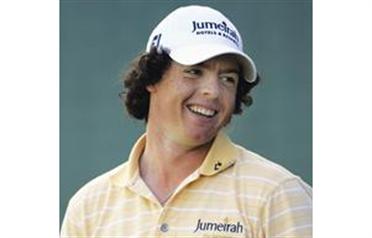 In marketing terms, Rory McIlroy is virtually a hole in one. Young, ambitious and supremely talented, the boy from Northern Ireland is the game's fastest rising star.

Hospitality major the Jumeirah Group, due largely to the sales skills of Sponsorship Director Mary McLaughlin, snared the teenager on a three-year deal in September 2007 and has since watched him race up the world rankings.

When the Dubai-based company made the first tentative steps to secure McIlroy as the face of its brand, the then 17-year-old was still an amateur, albeit with immense promise.

When the deal was signed a little over a year ago, he had started to take to the fairways as a professional and was looking to break into the world's top 200 golfers.

Now, McIlroy sits inside the top 40 best players on the planet and seems to be only a short pitching-wedge away from the top 10.

McLaughlin, unsurprisingly, feels the decision to sign her compatriot has justified Jumeirah's first foray into individual sponsorship.

"Absolutely," she said. "Rory has enjoyed a wonderfully successful first chapter in his professional career. We knew from the beginning that we were forming a partnership with one of the world's most exciting young golfers, but he has exceeded everyone's expectations."

Even if Jumeirah was golf's greatest aficionado, McIlroy's rapid rise would still have been somewhat unpredictable.

He celebrated a third-place finish at the Alfred Dunhill Links Championship at St Andrews – his second event as a professional – just as the ink was drying on his contract in October 2007 and within weeks became the youngest Affiliate Member to earn his European Tour card.

Last year, despite some teething problems, concluded with six top 10 finishes in his final nine tournaments – including play-off defeats in Switzerland and Hong Kong – before a well-earned Christmas break at home allowed him time to recharge.

However, neglecting the clubs for two weeks did not affect his game. McIlroy was still in the groove when he landed in the UAE three weeks ago.

Having tied fifth at the Abu Dhabi Championship, the 19-year-old now sits well placed in the inaugural Race to Dubai and is one of the most sought-after players at this week's Desert Classic.

Yesterday, he began the day eight under-par to give him a one-stroke lead over Swede Robert Karlsson at the top of the leaderboard.

So, whether it is interviews on top of Burj Al Arab's helipad or a gathered gallery at the practice range, McIlroy is now attracting much attention.

And Jumeirah, its name emblazoned across his baseball caps, polo shirts and golf bag, is becoming synonymous with that success.

"We've enjoyed a great deal of international brand exposure and from that point of view we're delighted," said McLaughlin. "Rory's performances have put him and the Jumeirah name in the limelight a great deal, meaning a very good return on our investment.

"But more than that, we have formed a very strong partnership with a player who has a wonderful future ahead of him and we see this as something that will grow and grow in the years ahead.

"That will bring much more recognition for the Jumeirah brand, and for our growing portfolio of luxury hotels and resorts worldwide," she said.

The details of the deal remain undisclosed, but receiving VIP treatment at those hotels and resorts is a perk McIlroy currently enjoys.

While the world No 39 travels across the globe in search of tournament titles, Jumeirah Group plans to extend its holdings to 57 hotels and resorts by 2011. Its prized possession could soon be swapping Christmas breaks in Holywood for the white sands of the Virgin Islands.

Earlier this week, when McIlroy and some friends were taken to the Jumeirah-owned Bab Al Shams resort for a chance to unwind before the Classic, although McIlroy admitted the company "always goes out of its way to spoil me", he said the relationship served both parties well.

"I know they picked me as an ambassador because I'm young, just as they're a young company, and, like me, they wanted to get to the top of their field and wouldn't settle for anything less," he said.

"They were looking to team up with someone who was heading in the same direction and, because golf has such a huge following worldwide, they knew a relationship with an up-and coming golfer would give them a lot of exposure."

Golf is the perfect vehicle to drive that brand awareness. There are approximately 64 million active players worldwide and the most recent figures state the industry to be worth $195 billion (Dh717.6bn) to the US economy alone. Player endorsements were calculated at $265bn.

The current financial climate may take a discernible slice out of those figures, but the European Tour is experiencing its most lucrative period yet. Due mainly to the money the Race to Dubai has attracted – $20 million in total prize money – golf continues unrestrained by the economic downtown.

Its 53 events offer a total prize fund of Dh567m, and last year the golf industry in Europe was said to have amassed $42bn. Golf is sweeping up a large majority of the $1.3 trillion that sports tourism generates and McLaughlin highlights the value of forging lasting links with the sport.

"Sport sponsorship forms a big part of our strategy to promote the Jumeirah brand regionally and globally, both to show Dubai as a unique leisure destination and to position Jumeirah as a luxury brand," she said.

"We are especially keen to be involved in golf because of the game's global appeal. If you look closely at golf, at golf culture, golf resorts, golf events and golf real estate, you see that people who enjoy the sport also enjoy luxury, giving Jumeirah a strong target audience connection.

"A luxury hotel operator at the high end of golf sponsorship enjoys major gains and return on investment through brand positioning and awareness," she said.

"Rory's a perfect fit because he's got the world at his feet and he wants to be world No1. He's a person who everybody warms to when they meet him. He's got great qualities."

McIlroy agreed. The young Ulsterman with a smooth swing and casual confidence is destined to become one of the game's leading lights, and is keen to prove his worth as a global ambassador even further.

"By wearing the Jumeirah name on my golf cap and shirts, I'm helping to get the name known by more people who watch me play and see me on TV and in the press," he said.

"The results so far have been good for both of us, and they are going to get better."


Airline leads the way

Jumeirah Group's sports sponsorships, which also includes the Jumeirah Regatta, have seen the company follow the lead of other prominent companies in using sport to raise brand awareness.

Emirates airline is one of the most adept, and has long, established ties to a number of high-profile sports events.

The airline began more than 20 years ago, when it committed to the first powerboat race to take place in Dubai in 1987, and has witnessed its portfolio grow as it taps into the lucrative market of sports tourism, said to be worth $1.3 trillion.

This week's Dubai Desert Classic is one of its flagship events, as Emirates has been the official carrier for the tournament since its inception in 1989. Its current deal terminates next year and the company is involved in another nine recognised events.

With horseracing a much-followed sport in the Emirates, the airline is the title sponsor to the Dubai World Cup, the world's richest horse race, and the world-famous Melbourne Cup.

Etihad is another UAE-based airline that uses sport to promote the company. With Emirates sponsoring a clutch of football clubs, including Arsenal and AC Milan, Etihad has become official airline to Chelsea and regularly hosts Chelsea Soccer Schools in Abu Dhabi.

Other Etihad tie-ups have seen the national airline become sponsors of rugby side Harlequins and also a prominent sponsor of Ferrari's Formula One team.

Most recently, Etihad acquired sponsor rights to the famous Telstra Dome in Melbourne, Australia, which will, much like Arsenal's Emirates Stadium, be renamed the Etihad Stadium.
Follow Emirates 24|7 on Google News.