DTCM to introduce new classification system for Dubai hotels this year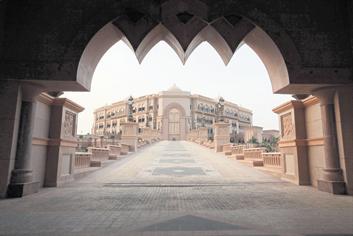 The Dubai Department of Commerce and Tourism (DTCM) is due to reveal the new classification of Dubai hotel properties sometime this year, according to a senior DTCM official.

The new classification system for Dubai hotels – delayed twice already – was originally scheduled for release in the second quarter of 2008, with plans of introducing several new leisure-based categories. It then got pushed to the third quarter of 2009.

And now, with the process having been under review for almost two years, the department is expected to announce the new classification in 2010.

"The new hotels classification draft is now ready and has been finalised. We will definitely be releasing it within this year," Majid Saqr Al Marri, Director of Hotel Classification at DTCM, told Emirates Business.

When quizzed on the timeframe for its release, Al Marri said: "It would be released this year for sure but the time of the launch has not yet been decided as it still needs to get an approval from higher authorities. But we will know soon."

Meanwhile, both Sharjah and Abu Dhabi have revealed their respective hotels classification.

The Sharjah Commerce and Tourism Development Authority (SCTDA) in June last year classified all the 107 hotel premises operating in the emirate [37 hotels and 66 hotels apartments] in accordance with new guidelines.

The Abu Dhabi Tourism Authority (ADTA) followed shortly in September when it rolled out Abu Dhabi's new hotel classification system classifying 110 properties (63 hotels and 47 hotel apartment facilities) within the capital, having allotted the first five-star rating to the Emirates Palace.

The latest player to join the classification bandwagon is Jordan. Jordan's ministry of tourism said last week it has set up a new hotel classification for hotels in the kingdom, under which all the hotels' basic and additional amenities will be graded, ranging from electronic-locking mechanisms to the presence of safes in every room.

In addition, hotels in Jordan would be given a three-month period to rectify their violations, and by 2011 all hotels will be reclassified in line with the new standards, the ministry stated.

The DTCM, meanwhile, has so far been assigning hotels a one- to five-star rating based on criteria established in 1998.

But now a new and a more stringent system is expected to be put in place with old hotels retaining their star classification under the old system while new hotels would be measured under a stricter criteria, according to the DTCM.

Also, the Dubai hotel sector has been long waiting for the new classification in order to help them plan their marketing and promotional activities, especially in the times of declining tourist numbers.

Al Marri told Emirates Business previously that various procedures pushed back the entire new classification process a little bit. "Each category has different specifications and criterion. And we are trying to have a gap between categories," he had said, further adding that at present each category of hotels, ie, three-, four-, five-star hotels and deluxe hotel apartments – each average "about 50 hotels in each category".

"Even though Dubai is seeing an increasing number of budget hotels coming on to the market, we will see an equal distribution of hotels now between budget and all other hotel categories," Al Marri said.

According to earlier reports, the new classification law is supposed to include 15 different categories of hotels, including business, spa, convention, boutique, desert resorts and heritage hotel.

Industry sources said this time the reclassification would be based on services hotels offer as against just facilities like it did earlier on.

Further asked if the DTCM has faced any objections from any of the Dubai hotels with regards to being reclassified, Al Marri said: "Our hotel partners are happy as they are already involved in the new criterion. They are with us in this whole process."
Keep up with the latest business news from the region with the Emirates Business 24|7 daily newsletter. To subscribe to the newsletter, please click here.
Follow Emirates 24|7 on Google News.