Identity checks, security at hotels heightened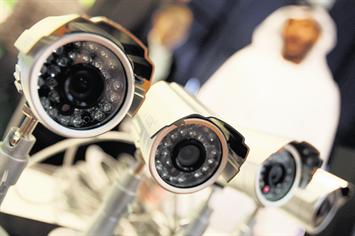 Hotel and hotel apartment operators in Dubai have tightened up security following the murder of Hamas leader Mahmoud Al Mabhouh at Al Bustan Rotana in Al Garhoud, Emirates Business has learnt.

And Dubai Police have ordered hotel security officers to follow guidelines issued by the force.

Industry sources said the security authorities recently held meetings with representatives of leading hotels and hotel apartment blocks and instructed them to follow the guidelines and carry out strict identity checks on guests and clients.

Hotels and hotel apartment operators are required to have CCTV recording systems and must give guest details to the law enforcement authorities. Cameras in the reception area must directly record the faces of guests and visitors.

"Guest details have to be sent to the Dubai Municipality and the law enforcement authorities," said one source. "There was an incident in a hotel apartment in which a guest checked and died inside a room and the hotel registry did not have any details except his name. Now, hotels violating the security rules are being fined heavily."

The source said security systems in hotels were good and they had to maintain "DVD quality CCTVs" that could enable Dubai Police to print photographs from the video footage.

Faisal Abdul Rehman, Assistant General Manager of Oasis Court Hotel Apartments and Dunes Hotel Apartments, said the group was satisfied with the guidelines from Dubai Police.

"We have three hotel apartment buildings in Dubai and we don't accept any guests without checking their identities and credentials," he added. "Unfortunately, some companies are not following the security rules strictly.

"CCTV is used to monitor guests and visitors and we conduct regular staff training with Dubai Police's help."

Meanwhile, an official police spokesman declined to reveal details of the investigation into the killing of Al Mabhouh, saying: "We don't have any fresh information about the investigation into the death of a Hamas leader in Dubai. We are waiting for more information from the commander to be released to the media."

The official said hotels and hotel apartments had security systems in place and there were no new proposals regarding the rules.

A source at the Dubai Department of Tourism and Commerce Marketing said the next tourism industry consultancy meeting would discuss issues concerning hotels, hotel apartments and tour operators. The source said the first meeting this year would discuss, among other things, security issues arising from the recent high-profile murder.

The security officer of a leading hotel in Dubai said: "We all have systems such as CCTV, security checks and guest identity checks. Following the murder of Hamas leader, Dubai Police advised us to be careful with all our security cameras and checks.

"There is no specific advice other than to strictly enforce all the security rules and regulations."

The officer, who preferred to remain anonymous, said some hotels and hotel apartment businesses that did not strictly follow the security rules were causing problems to other players in the market.

Sources said some large properties had lax security policies and guests became upset when they faced strict security checks.
Keep up with the latest business news from the region with the Emirates Business 24|7 daily newsletter. To subscribe to the newsletter, please click here.
Follow Emirates 24|7 on Google News.