Jumeirah Group's luxury hotel in Shanghai delayed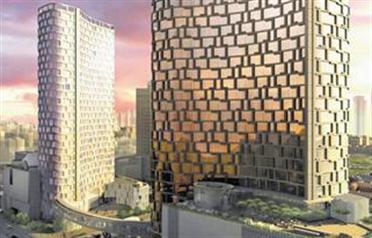 The luxury international hospitality management group, Jumeirah, has deferred plans for the opening of its first China property in Shanghai, amid the global financial downturn.

The Jumeirah HanTang Xintiandi Shanghai, originally scheduled for launch in August 2008, would now be open for business sometime this year, according to its top executive.

"We are confident the Shanghai hotel will open during the course of 2009. We remain fully committed to this project and we are in regular contact with the investor," Gerald Lawless, Executive Chairman of the Jumeirah Group, told Emirates Business.

While Lawless did not divulge the exact reasons for the delay, hotel industry experts are of the opinion it is due to the tight financial climate and slowdown in travel.

The planned 338-room Jumeirah HanTang Xintiandi Hotel in Shanghai is supposed to be the first foray of the group into that country.

The plan is to expand to five properties in China over the next few years, Lawless had said recently.

Shanghai Li Xing Hotel appointed Jumeirah Group to manage the Shanghai property, which is a joint venture between Shanghai Hotel Investments and Hong Kong developer Shui On Private Group.

Jumeirah Group's future plans include growing its portfolio of luxury hotels and resorts worldwide from the current level of 11 properties to 60 by 2011, Lawless had said last year.

Projects are being developed in Dubai, Abu Dhabi, Aqaba, Doha, Phuket, Shanghai, Bermuda and London.

The number of overseas travellers visiting China in September fell 5.9 per cent from a year earlier, in part due to the global financial crisis, according to a Reuters report, quoting the National Tourism Administration.

Jumeirah Group entered the North American market with the acquisition and subsequent re-branding of Jumeirah Essex House in New York.

In the United Kingdom, the group manages the Jumeirah Carlton Tower and Jumeirah Lowndes Hotel in London's Belgravia.

It has also signed contracts for hotels in Mallorca on the Spanish coast, Jumeirah at Beetham Tower in London, Jumeirah SouthLands Resort in Bermuda and Jumeirah Phuket Private Island resort in Thailand.
Follow Emirates 24|7 on Google News.