KHI expects 50% rise in consolidated revenue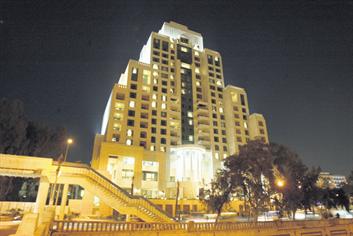 Kingdom Hotel Investments (KHI), said yesterday it expects a 50 per cent growth in full-year consolidated revenue in 2008 as against the 80 per cent growth of $178.6 million (Dh655m) in the previous year. The growth in net income is driven by hotel performance and real estate sales, the company said.

The company's forecast comes ahead of the announcement of its results for the year ended December 31, 2008 on March 12.

The company's earnings before interest, tax depreciation and amortisation (Ebitda) is expected to increase by about 40 per cent compared to $36m in 2007.

The company's adjusted Ebitda is also expected to increase by about 40 per cent or $68m. During the year, the company added about $300m in new debt commitments in line with objectives.

As part of its portfolio rationalisation strategy, KHI sold its interests in the Fairmont Zanzibar affiliate and Fairmont Palm Hotel & Residences associated development, and completed step-up acquisitions at the Fairmont Kenya and Mövenpick El Quseir hotels. The company also actively managed its early development stage projects by shelving the Da Nang, Kampala and Langkawi hotel expansion projects and selling its development land in Phang Nga, and took appropriate income statement charges in respect of these actions.

The full-year system revPAR, a like-for-like measure of the performance of 21 consolidated and associated hotels is expected to have increased 12 per cent for the year (10 per cent on a currency neutral basis), in-line with the revised guidance.

Renovation of all hotels in Kenya was completed in December, as were the conversion works of the Mövenpick Bur Dubai Residence. Construction activities continued to progress at all five advanced-stage developments projects: Fairmont/Raffles Makati, Four Seasons Beirut, Four Seasons Marrakech, Mövenpick Accra, Raffles Seychelles.

In July 2008, KHI successfully launched a residential sales programme of the Fairmont Makati Hotel and Raffles Suites development in Manila. Around 110 of 220 apartments were pre-sold at significant premiums to prevailing market rates. And the Four Seasons Resort Mauritius at Anahita, which is 50 per cent owned by KHI, opened in October and over two thirds of its 45 pre-sold residential villas were delivered or completed by December 2008.
Follow Emirates 24|7 on Google News.