Middle East drives Rezidor's 22.9% increase in revenues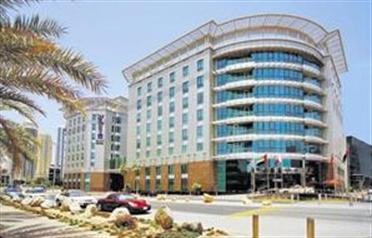 The Rezidor Hotel Group said yesterday it has recorded a 22.9-per cent jump in its revenues for the financial year ending December 31, 2008, with the Middle East recording the highest increase in RevPAR (revenue per available room).

The multi-brand hospitality management company saw its overall revenues in the Middle East, Africa & Others (Meao) reaching €13,983,000 up from €11,373,000 in 2007.

It said the Middle East recorded a 13.4-per cent year-on-year increase in RevPAR in the upper end of the market, to €81.9, up from €72.2 during January-December 2007 period.

The region also experienced a 14.4-per cent increase in the mid-market to €52.4, making the Middle East the only region to see positive RevPAR growth in the fourth quarter of 2008.

"The industry experienced a tough second half of 2008. Despite declining markets Rezidor continued to show strong profitability in the Middle East and the Nordics, while our profitability in Western Europe suffered from a sharper market decline, the renovation of a number of hotels and the ramping up of newly-opened hotels," said Kurt Ritter, President and Chief Executive of Rezidor, adding that the industry RevPAR is expected to continue to decline further in 2009.

Rezidor's Ebitda (earnings before interest, taxes, depreciation and amortisation) rose to €12,210,000, an increase of 15.6 per cent over the previous year, the company said in a statement.

The Brussels-based Rezidor currently has 32 hotels in the pipeline across the Meao region, representing 7,948 rooms, with the debuts of mid-market brand, Park Inn, as well as the group's luxury lifestyle brand, Hotel Missoni, scheduled for 2009 opening.
Follow Emirates 24|7 on Google News.