Middle East hotels strategise to beat downturn in 2009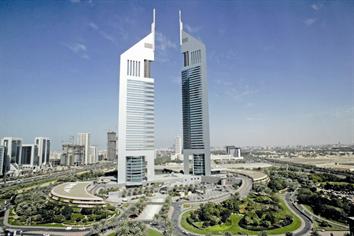 Hotels in the Middle East are optimistic that with the right strategies in place, they can weather the downturn in 2009, say hoteliers.

As the decline in business and leisure travel is likely to have its effect, hotel companies have been cautious about setting their targets.

Michel Noblet, Chief Executive, Hospitality Management Holdings (HMH), told Emirates Business: "It is too early to say anything, however it is good to be cautious for the right reasons. Everybody is watching the economy carefully at the moment, as there are downside risks to growth. We see the first half of the year to be more challenging. Business is definitely going to slow down a bit but we stay optimistic."

Across the board, hotels are gearing themselves for the challenges that this year would bring.

Gerald Lawless, Executive Chairman, Jumeriah Group, said: "As a leading provider with presence in several global business and leisure hubs, we are in a strong position but we are cognizant that nobody can afford to be complacent."

The strategies to meet the challenges in general include cost cutting, lower tariffs and airline packages.

Travel agents in the region say the cut in corporate travel spend is expected to stay for sometime and that the companies are increasingly looking for cheaper hotel options for their executives.

Rob O'Hanlon, Tourism, Hospitality and Leisure Partner for Deloitte Middle East, said: "These strategies [to combat the drop in business] may include expanding their portfolio range to include limited service hotels that complement their existing hotels."

"Groups will reposition their products to meet the needs of their consumers to the greatest extent possible. For example, we believe that there will be increased interest in the limited services sector that to date has attracted limited attention from the major groups operating in the Middle East."

Limited services hotels are typically internationally branded chains that are designed to provide only a basic range of services and facilities, aimed at a budget conscience market.

"The reduced levels of services and facilities enables the hotel operator to provide a professional hotel service but at a lower room rate. The Middle East market has tended to focus on the four and five star sectors," O'Hanlon said.

He cited Rezidor – Park Inn, IHG – Express by Holiday Inn, and Accor – Ibis and Formula 1 – as good examples of this category.

"We believe there will be ongoing interest in the Middle East. Data shows that while all markets will be impacted by the global economic slowdown, the Middle East has been less affected than others," he added.

Lawless added: "Jumeirah's focus will be on flexibility and looking at new ways of doing business within all the segments we operate."

Meanwhile, many hotels in Dubai and Sharjah have revised their rack rates downwards and are offering attractive value-adds to shore up occupancy levels.

"As travellers are extremely sensitive to price at the moment, lowering tariffs is guaranteed to have a positive impact on occupancy," said Noblet. He, however, cautioned that the industry might not be able to have the very high levels of occupancy that it has enjoyed for the past few years.

The discount are also expected to impact the bottom line and most hoteliers are worried about the drop in revenue per available room (revPAR) in 2009.

Noblet said: "It is not going to be easy this year. We would all have to look at means and ways of cutting down costs."

Lawless said: "We will look at ways of streamlining our business practices to be more efficient, without compromising on our core values and above all, our guests' experience."
Follow Emirates 24|7 on Google News.