Nakheel still committed to QE2 hotel project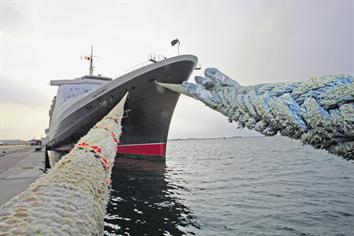 Three months after bringing the former British cruise liner, QE2, to Dubai, developer Nakheel is still committed to its plans to covert it into a floating luxury hotel development by 2012, snubbing rumours of the project being put on hold due to credit crisis.

According to industry sources, QE2's transformation has either been altered or put on hold due to the worsening economic conditions, with Nakheel scaling back on a number of major projects including the construction of its one-km tall tower, apart from cutting 500 jobs.

Though the cruise ship, has been parked at a berth in Dubai since its arrival in November 2008, Nakheel says it is going ahead with its plan of converting the QE2 into a 200-room floating luxury hotel, even in a credit-starved environment.

"The plans for QE2's full restoration and refurbishment are ongoing as we continue to investigate all our options for optimising this asset," a Nakheel spokesperson told Emirates Business.

Asked if the QE2 hotel would open in 2012, the spokesperson said: "We cannot comment on a date. But we have not revised our schedule. We are still aiming for the same timeframe. We haven't made any changes to our plans."

"Once these plans are complete, she [QE2] will undergo refurbishment – including restoration of key historical areas – and become the focal point of an extensive, multi-faceted precinct off the trunk of The Palm Jumeirah. A heritage museum displaying artefacts from QE2 and of local maritime history is a key feature of the precinct," the spokesperson said.

Nakheel, meanwhile, had said in November last year that it was in talks with major hotel operators over the running of the QE2 hotel, without divulging any names.

However, the company said it would most likely be a hotel operator that Nakheel already had done business with.

According to recent media reports, a consortium in the ship's home port of Southampton is considering resurrecting a bid to buy the vessel. The daily quoted a Nakheel spokesperson as saying: "We have no intention of selling the ship to any party whatsoever."
Follow Emirates 24|7 on Google News.