No mass visas cancelled due to global crisis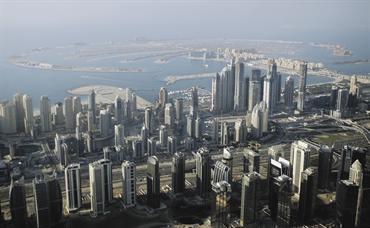 The UAE did not witness cancellation of collective residences in 2009 due to the impact of international financial crisis, aid Major General Nasser Al Awadi Al Menhali, Ministry of Interior's Assistant Undersecretary of Naturalisation, Residency and Exits Affairs by proxy.

"Statistics that were available at Naturalisation and Residency Department last year refute what foreign media said on the presence of mass exodus or cancellation of collective residences due to the impact of international financial crisis on UAE," Al Menhali said yesterday in a statement to Emirates Business.

"The total number of cancelled collective residences in 2009 was lower than 2007 and 2008 and there was no real or remarkable increase in the number of cancelled collective residences in 2009. This confirms UAE economy is still sound."

"Some 21,065,229 people entered into UAE via air, land and sea outlets in 2009. This figure is the biggest evidence UAE was, and is still, attractive. In addition, the figure is higher than the one registered in 2007 and 2008. The number of people who went out the country last year totaled 20, 682, 623."

"Currently, we do not have any intention to grant foreign investors eternal residency in UAE. The residency granted currently is the six-month residency approved by cabinet according to certain conditions. We do not have any intention to change these conditions or set period of time," he said at a press conference held yesterday at the Naturalisation and Residency Department in Abu Dhabi on the announcement of NRD's achievements last year.

"MoI is making efforts to reduce the time required for the issuance of visas, though the visas issuance does not take more than five seconds currently. Last period witnessed the creation of an office at the Foreign Ministry for the issuance of visas via UAE's embassies outside the country. Since the office started to work in July 2009 until the end of last year, a total of 80,838 entry visas were issued from UAE's embassies. UAE's ambassadors praised this new mechanism of the issuance of visas," said Al Menhali.

"MoI is determined to open offices at emirates for the issuance of visas, especially in areas of dense population, rather than the issuance of visas from one main place.

"There is an electronic connection in the meantime between MoI and Ministry of Labour to facilitate the procedures of issuance and cancellation of visas. This connection proved its effectiveness and distinction and saved time and effort for the two ministries and staff. The connection was successfully done and we will attempt to circulate it across UAE in next period.

"During the new year, MoI is looking forward to establish an electronic connection with Ministry of Health (MoH) and local health authorities in UAE, especially preventive medicine departments. This connection is very important for us. MoH and local health authorities are our partners. I think this connection will be useful for the country, especially for labour and tourism sectors.

"MoI set up an institute for training of staff on modern training systems related to visas, residency and exits. An agreement was reached with a US academy to operate the institute for five years for the training of employees."


No grace period for violators

Al Menhali said the number of violators who were seized last year totalled 27,550, while the number of infiltrators was 2,474. In addition, 69 infiltrators accommodating cases were recorded.

About giving additional period of time to violators, he said: "We do not have any intention to announce a grace period for the violators. We attempt currently to modify our laws to destroy the phenomenon of violators as soon as possible. MoI took in the last period many procedures that limited the phenomenon of violators, like the determination of important kinds of visas and inception of department specialised in the following up of violators.

"I think the violators do not have any excuse currently to stay in the country. In addition, we need to intensify penalties on the violators and make them include imprisonment.

"The UAE is not like other countries that are strict in the issuance of new visas. Its measures are very flexible and need all people who come into the country to respect its laws. MoI grants visas according to set security regulations. Besides, MoI will launch soon a huge awareness campaign in cooperation with the embassies of countries to which a large number of violators belong to educate them on the harms of their violations. The awareness campaign will concentrate on workers who live in farms and remote areas which contain a big number of violators. I think the infiltration phenomenon will largely fall in 2010. In addition, the number of infiltrators in 2007 and 2008 was higher than 2009. Naturalisation and Residency Department set up Sahim service in November 11 to give any information related to the violators and infiltrators and 162 cases were informed via this service. We call all nationals and residents not to employ the violators who do not have legal residences or work in professions that are not registered in their residency. I think MoI will have zero-tolerance in the next period towards the violators and infiltrators or their protectors.


New firm

Al Menhali expressed his hope the next period will witness the setup of a private company that organises the affairs of domestic labour force, especially servants.

"In the meantime, there is intention to allow a private company to organise the procedures and operation of servants. MoI will not supervise this new private company, but MoI will provide it with necessary consultancy to perform its mission."
Keep up with the latest business news from the region with the Emirates Business 24|7 daily newsletter. To subscribe to the newsletter, please click here
Follow Emirates 24|7 on Google News.