Parallel market eats into hotel apartments' business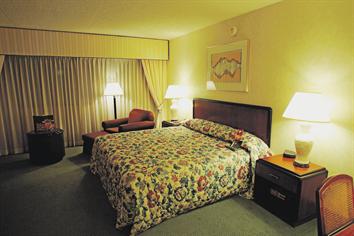 A growing parallel market for short stays and illegal hotel apartments in the country is competing with the established hotel industry and even posing a security risk, Emirates Business has learnt.

Representatives of the hospitality sector revealed that illegal hotel apartments have put their business under pressure. And, they said, the growing number of illegal home stays and unauthorised hotel apartments even threaten national security as guests do not have to follow any strict security checks or monitoring that is standard practice with legal operators.

Some real estate brokers and travel agents are also in the business of the short-stay, self-catering apartments. These operators allegedly get their clients by shooting off mass e-mails to targeted customers and use posh villas and apartments with superior facilities that they have been entrusted to manage to house the guests.

A source in the hotel apartments business, preferring anonymity, revealed to Emirates Business: "Authorised hotel apartments are always being monitored by law enforcement authorities and whenever a new guest checks in their presence is recorded and, if needed, security agencies can monitor and track them down.

"In the case of tourists and business visitors who are staying in cheaper unauthorised villas and apartments-turned hotel apartments, guests do not have to provide a passport copy or undergo any kind of security check. Authorised hotel apartments don't allow any guests of their clients to stay with them, but in the case of unauthorised establishments, nobody can monitor the guests of the guests."

Another source, who works in a five-star hotel, said: "Many posh villas with swimming pools and other facilities matching star hotels in the Dubai Marina and The Palm Jumeirah areas are leased out for short-term stay to tourists and there are agents and internet sites guiding tourists to such cheaper but illegal accommodation."

Asking not to be named, he added: "As the overall number of tourists is anyway less at this time, it will definitely affect our business."

With Dubai being a hub of tourism, there used to be a shortage of hotel rooms, and the illicit parallel short-stay market has been booming for sometime now aided by the current glut in the property market, especially the rental market. Many up-market villas and residential units are lying idle and short stay agents are luring homeowners to sublet their homes for short terms.

"There are some agents and internet sites providing rooms even for a day. Rooms are also available for a week, month, or less than a year," said the general manager of a leading serviced apartment in Dubai.

"Hotel apartments licensed by the Dubai Economic Department and the DTCM [Department of Tourism and Commerce Marketing] can lease rooms for periods less than one year. But, unfortunately, some operators advertise to tourists from Europe, the US and other places using the internet," he added.

A real estate broker, preferring anonymity, said: "An internet search under 'Dubai short stay' will give you a long list of short rental providers. I don't know whether they are all legal. There are real estate agents converting unsold properties in the posh areas to accommodate short holiday seekers in the UAE."

Dubai Municipality is also losing money. Legally operating hotel apartments pay 10 per cent of guest service charges to the municipality but unauthorised accommodations are not bound by these rules.

The greater danger, though, is the security threat posed by such practices.

A Dubai Tourism and Commerce Marketing official said the licensing of hotel apartments is done by the Economic Department and the authorities concerned conduct periodic inspections of the buildings. Recently, an illegal guesthouse run by two women was closed down, he added.

"The Economic Department conducts periodic inspections and the DTCM is not directly involved in regulating them. We are aware of the problem and are working o resolve it; there was a recent instance where an unauthorised guesthouse was closed," the official said.
Keep up with the latest business news from the region with the Emirates Business 24|7 daily newsletter. To subscribe to the newsletter, please click here.
Follow Emirates 24|7 on Google News.