Sharjah likely to revise hotel rates to attract tourists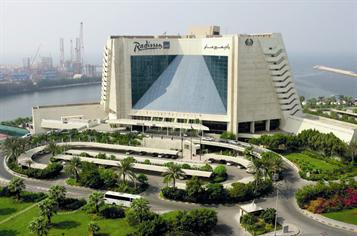 The Sharjah Commerce and Tourism Development Authority (SCTDA) said yesterday it is in discussions with Sharjah hoteliers to revise downwards room rates in order to increase occupancy levels amid the ongoing economic crisis.

Mohamed A Al Noman, Director-General of the SCTDA, said the 50-200 per cent increase in hotels rates seen in the past three years should be restudied. "We are aware of the decline in demand for hotels right now, and we should work together to boost the hospitality sector in the emirate," he said at a meeting held with hoteliers and tourism industry representatives.

The move comes close on the heels of the Dubai Department of Tourism and Commerce Marketing (DTCM) announcing last week up to 60 per cent reduction in tariffs for Dubai hotels – a move aimed at attracting higher footfalls during the month-long Dubai Shopping Festival commencing January 10, 2009.

Hotels in Sharjah experienced 75 per cent occupancy levels with 1,152,181 guests visiting hotels in the emirate until September 2008. And the total number of hotels and hotel apartments in Sharjah increased to 103, (37 hotels and 66 hotel apartments) last year, compared to 74 (24 hotels and 50 hotel apartments) in 2007.

The SCTDA said it has developed the necessary strategies to support Sharjah's tourism sector in the face of challenging economic conditions to ensure constant tourist inflow into the emirate and continuous tourist infrastructure development. "The aim is to develop a common approach to minimise the negative impact of the current global economic crisis on the tourism sector in Sharjah," it said.

While reviewing the initiatives developed to attract tourists from all over the world, Al Noman said: "For the past few years, we have been planning to organise and sponsor events on the local, regional and international level with the aim of further developing Sharjah's tourist appeal and increasing the number of tourists visiting the emirate."

Hoteliers, meanwhile, focused on the necessity of developing promotional initiatives for the emirate across the region, with a particular focus on GCC countries. Some of the initiatives would include developing holiday packages in Sharjah in association with Air Arabia.

Highlighting the importance of the current trend of focusing on internal tourism, hoteliers and other industry executives said the flow of tourists into Sharjah from the other emirates needs to be increased. They also suggested targeting new markets thereby increasing Sharjah's international presence.

Al Noman further emphasised the importance of public-private sector co-operation in Sharjah's tourism growth in the current economic climate.
Follow Emirates 24|7 on Google News.