Sri Lanka looks for joint ventures in hospitality and tourism sector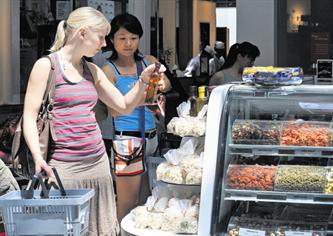 Sri Lanka, which is aggressively promoting tourism in the Middle East, is looking for joint ventures in the hospitality and tourism sector, according to Sri Lanka's Deputy Minister of Tourism.

Faiszer Musthapha, who is in Dubai to talk to government officials any key industry bodies, told Emirates Business that his government would welcome investment in the hospitality and tourism sectors.

"Many companies have expressed interest," he said.

"We are promoting Sri Lanka in the Middle East, as part of our new marketing strategy of moving away from volume to yield. The large number of high net worth individuals in the Middle East are our focus customers."

"The kind of growth we have seen in the Middle East is unique. We have not seen this growth anywhere else and we are making a determined push by holding road shows and promoting the destination with visits to the UAE and other Gulf countries," the minister said

"There has been a shift in promoting tourism in the Middle East. Earlier the focus markets were in the west, but we find that short haul destinations are also very popular."

"The proximity of the Middle East countries to Sri Lanka is an added attraction to Middle East tourists. We are slowly changing the perception and apprehension of some tourists that Sri Lanka is not safe for tourists."

He emphasised that Sri Lanka was engaged in a war against terrorism, which was likely to end soon.

He said that last year Sri Lanka enjoyed a 30 per cent growth in revenue from the Middle East and "this year the growth percentage looks similar."

He said: "So far Sri Lanka has been known only for its tea and its manpower. We want them to know that this short haul destination offers the tourist a number of choices: from beaches to hill country and from heritage hotels to tea garden stays."

Sri Lanka, which has made considerable investments in restoring its beachfront hotels after the tsunami is on a growth curve, the Sri Lankan minister said.

He said Sri Lanka is a multi cultural society with a 10 per cent Muslim population, so visitors from the Middle East feel welcome.

Many of the hotels have private entrances and exclusive infinity pools, which are popular with the tourists from this region, he added.

In 2008, charter flights were operated from Iran supported by Sri Lanka Tourism, which resulted in a large number of tourists visiting the island nation.

Among the other markets that performed well were India, Russia, France and the United Kingdom.
Follow Emirates 24|7 on Google News.