Swiss-Belhotel to add 1,000 rooms in region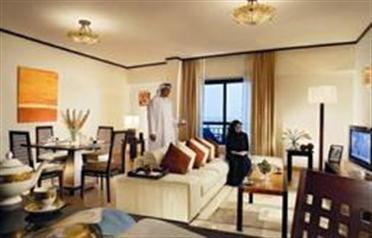 The Middle East will account for 25 per cent of Swiss-Belhotel International's global sales in a couple of years' time, prompting the company to announce 1,000 new rooms or five hotels in the region's pipeline over the next 18 months, according to company's top executive.

"We currently operate five hotels in the region or 750 rooms in total. Because we realised that in a couple of years, the Middle East will account for 25 per cent of our global sales, we have diverted our resources to aggressively expand into the region by adding 1,000 rooms by early 2011," Gavin Faull, Chairman and President, Swiss-Belhotel International, told Emirates Business, further confirming that two of these properties will be in Dubai, with negotiations on to add more.

Globally, however, the Hong Kong-based hospitality company plans to add 26 new properties to its portfolio of 30 hotels over the next 18 months, taking this figure to approximately 120 hotels by 2014.

Without revealing how much the company is investing the region, except for saying it is a "significant seven-figure amount", Faull said Dubai will continue to be the hub of the company's Middle East expansion. "We already operate a four-star property in Dubai, but are looking to add a new three-star hotel to our portfolio. However, negotiations are on and the final deal has yet to be confirmed," he said.

"We are also looking at a luxury property with a six-star rating, which is also currently in final talks. We hope to make announcements soon, he added.

Faull also confirmed that after 2009's opening of a Swiss-Belhotels in Qatar, Oman and Kuwait, another new property in Oman, along with one each in Saudi Arabia and Jordan will open by the end second quarter this year. A hotel in Yemen was also on the cards, but due to the political situation in the country, the construction plans have been pushed back to a later date, said Faull.

"Last year's economic downturn also had us revisit our expansion plans and take more cautious steps in our aggressive growth strategy," he said, adding, "Of course, construction delays were inevitable and we have delayed work for properties in the Middle East, Vietnam and Indonesia."

Faull said like the rest of the world, the Middle East, too, had been affected by the drop in occupancy levels. He said: "We opened our new property in Bur Dubai last year, and it was affected by slow pick-up. However, we recognised the market conditions weren't exclusive to this region. China cooled off considerably, while Vietnam – what we consider a growing market – saw occupancy rates dropping by nearly 35 per cent in early 2009."
Keep up with the latest business news from the region with the Emirates Business 24|7 daily newsletter. To subscribe to the newsletter, please click here.
Follow Emirates 24|7 on Google News.