UAE must tap China and Brazil markets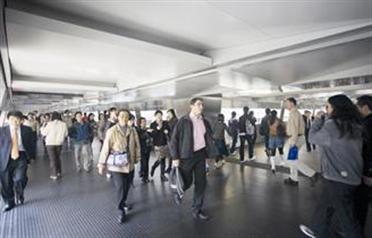 The UAE travel and tour-ism sector must focus on emerging source markets in China and Brazil whose rising middle class continues to offer untapped demand in order to weather the global economic downturn, according to consumer market analyst Euromonitor International.

"The UAE is in a prime position to weather the current global economic downturn, and is expected to be one of the fastest to recover due to the dynamic nature of its product offering," said Caroline Bremner, Global Travel and Tourism Manager, Euromonitor International.

She said: "Dubai as a mature destination will continue to focus on diversifying its offering to attract new segments such as budget travellers and new source countries.

"Abu Dhabi will continue to invest in its differentiated offer, appearing more regularly on international itineraries. The future for travel and tourism does not look too gloomy for the country as a whole."

Dubai has often been seen as the Middle East's star tourism destination, said Bremner.

"However, its position as a luxury location is a double-edged sword, also making it the most exposed emirate to the financial crisis," she said.

Abu Dhabi, on the other hand, is less vulnerable, she added, "as the UAE's capital city is buoyed by a steady flow of business and intra-regional travellers".

Benefiting from its large cash reserves, Abu Dhabi is investing heavily in travel and tourism infrastructure, such as the future Guggenheim and Louvre museums. The emirate is also focusing on the luxury, eco-tourism and business conference and meetings and incentives segments to attract more visitors.

The Abu Dhabi Tourism Authority recently said it aims to achieve 2.7 million arrivals by 2012.
Follow Emirates 24|7 on Google News.