Umrah bookings increase as H1N1 fears fade and hotel rates plunge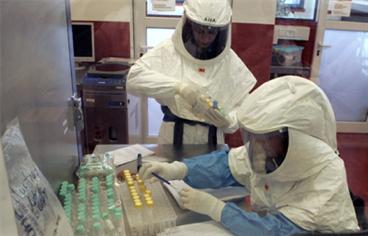 The number of pilgrims booking trips to the holy cities of Makkah and Madina has increased dramatically, say Umrah contractors and travel agents in the UAE.

The rise comes as fears over swine flu fade and hotel rates fall. Airlines are also seeing an increase in the number of pilgrims making bookings.

Last year, Umrah operators reported that many pilgrims were cancelling trips because of swine flu and the financial crisis.

Iran has temporarily stopped its citizens from performing the Haj and Umrah, and hotel rates are likely to remain low as a result. The rates had previously shot up. The agents said Iranians in the UAE were buying Umrah packages despite the ban.

"There is now a rush to perform Umrah because many pilgrims who postponed their Haj pilgrimage due to fears about the H1N1 virus have started going to Saudi Arabia," said MP Abdul Karim, General Manager of Al Ghaith Al Moosa Travel Agency, the sales agent for Saudi Arabian Airlines.

"The Saudi airline has introduced several extra flights to meet demand from Umrah pilgrims. Last month we had good bookings."

He said a number of families who were visiting the UAE for the Dubai Shopping Festival were going on to perform Umrah before returning home directly from Saudi Arabia.

"The additional cost is only Dh300 to Dh400 for the transit visa," added Karim. "The transit Umrah programme that Saudi Arabian Airlines introduced in conjunction with the kingdom's Ministry of Awqaf allows any Muslim travelling with the carrier via Jeddah or Madina to break their journey to visit the holy cities en route to their home country without any extra cost for the stopover."

A number of budget carriers, including Air Arabia, Nas Airlines and Sama Airlines, are offering attractive Umrah packages from Sharjah. Air Arabia recently introduced several new flights to Saudi Arabia.

Umrah operators are offering the cheaper alternative of travelling by bus.

A package, including hotel accommodation and bus travel, costs between Dh1,000 and Dh1,200.

Hotel rates in the pilgrimage areas of Saudi Arabia rose sharply in 2008, but after the last Haj, rates started to come down as many new hotels with a view of the Grand Mosque opened their doors.

Faiz Mohammed, General Manager of Air Choice Travel in Abu Dhabi, said: "Hotel rates in Makkah used to be very high because there were only two five-star hotels in the vicinity of the Grand Mosque.

Now six new five-star hotels have been built in the area and many Arab families from the UAE prefer to stay in them. This season there is more demand because the rate for a room with free breakfast is around Dh700 to Dh900.

"This is considerably lower than the previous rate of Dh1,400 to Dh1,600 per room for a maximum of two people. UAE families perform Umrah with their full families and the reduced hotel rates are a good bonus for these clients. A Grand Mosque view costs 25 per cent more."

Saudi Consulate sources said an application for an Umrah visa had to be routed through approved contractors with a passport valid for six months, two photographs and a no-objection certificate from the applicant's sponsor in the UAE. Saudi authorities are strict about issuing Umrah visas because some pilgrims stay in the country after completing the pilgrimage and abscond.
Keep up with the latest business news from the region with the Emirates Business 24|7 daily newsletter. To subscribe to the newsletter, please click here.
Follow Emirates 24|7 on Google News.