Vancouver makes good Olympic Games host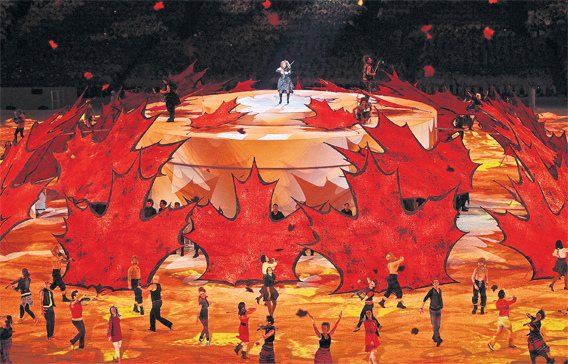 Any city that puts red woollen Olympic mittens on statues of local heroes is likely to be a loving one.
Vancouver did not deceive on that front, giving athletes and visitors to the Winter Games a welcome as warm as a striped Hudson's Bay blanket on a snowy night.
The people were unfailingly polite, and yet funny and laid back – whether they were bus drivers, a homeless man in the park or acclaimed Canadian actor Donald Sutherland.
That they played their Olympic parts against a breathtaking sea-meets-mountains backdrop only enhanced the performance.
As for the Games' organisers, they may not get such high marks, though many agree with Chief Executive John Furlong when he says "the Games have gone off quite beautifully".
The Vancouver Organising Committee, or Vanoc, had a rough start with the horrific death of an athlete and poor weather. They lost points, however, for errors of their own doing. Ironically, those who suffered the most from those mistakes were the lovely people of Vancouver rather than the visitors.
After a botched cauldron lighting marred an otherwise flawless opening ceremony, Vanoc erected the outdoor cauldron behind an ugly chain-link fence and far from the public. They underestimated how important the waterfront cauldron would be for the average Vancouverite to get in on the Olympic spirit.
As more than 100,000 converged on the flame, organisers made crucial changes to improve the cauldron experience.
Then, they had to refund 28,000 tickets to spectators on Cypress Mountain because rain had soaked the freestyle and snowboard venue and made it unsafe for the standing crowd.
The choice of Cypress Mountain was a risky one.
Its low elevation meant little snow, especially after the warmest January on record, and organisers mounted a massive snowlift that cost untold millions.
To their credit, they built great moguls and snowboarding courses in a major feat of Canadian engineering. With the determination of people who weather many a Canadian storm, the organisers waited for the worst to pass, especially the days of talk about the "Worst Games Ever". They showed great sensitivity in the worst moment, the death of Georgian luger Nodar Kumaritashvili in a training crash hours before the opening. They could also poke fun at themselves, joking that as Canadians they loved to talk about weather when asked by press about the lack of snow.
Humour in Vancouver
Indeed, these people have a good sense of humour, which always helps brighten the Olympic mood.
Sutherland got a shouting at before the Canada vs US men's hockey match from a woman, presumably unaware of his star status, who wanted him to get out of her way. "I'm just holding the door," he deadpanned in his unmistakably silky voice.
Even those on society's fringes, who might have a gripe with all the money spent on the Games, were amenable hosts.
At the city's seaside Stanley Park, a homeless man mused to visitors: "It's nice the sun has come out so you can enjoy Vancouver. Just don't think about coming to live here." Sorry, sir, but after these Olympics, we may all be fantasising about living in Vancouver.
Keep up with the latest business news from the region with the Emirates Business 24|7 daily newsletter. To subscribe to the newsletter, please click here.
Follow Emirates 24|7 on Google News.