Poland's government, central bank row over zlotys reserves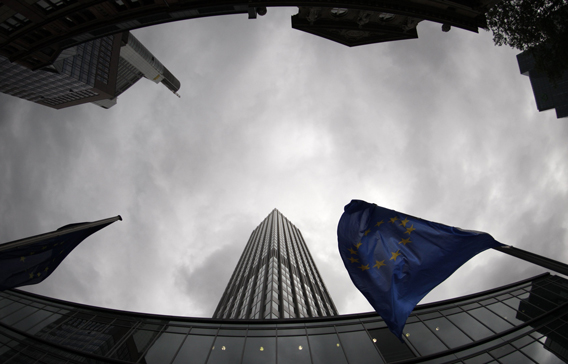 Poland's government and the head of the central bank are squabbling over a billion euros, each claiming they know best how to use the money as the country's finances come under strain.
Governor Slawomir Skrzypek, close to the conservative opposition, says the central bank made a 2009 profit of four billion zlotys (Dh4.7bn). He says that only this amount should be handed over to the state, which badly needs the money to balance the budget.
However, the central bank's monetary policy committee, headed by Skrzypek but dominated by liberals, this week changed the way the profit was calculated, allowing the government to claim eight billion zlotys in all. The new calculation "conforms with practice at the European Central Bank (ECB) and those of other EU central banks, notably in Germany and Belgium," the committee said in a statement.
The governor retorted that the central bank could not hand over the extra cash since he needed it to build up reserves of 14 billion zlotys against possible currency changes. The committee statement contained serious errors, Skrzypek said, stressing that nothing should be done until the ECB had expressed an opinion on the matter after it was referred to it for guidance.
Prime Minister Donald Tusk and Finance Minister Jan Rostowski covet the extra four billion zlotys to help them trim a budget deficit estimated to double this year to 52 billion zlotys or seven per cent of gross domestic product (GDP).
"This is a political difference of opinion rather than an economic one," said Witold Orlowski of PricewaterhouseCoopers. "The head of the central bank could well take a more relaxed view… an extra four billion zlotys in the budget will not have very much impact on (domestic demand)."
"Of course, for the central bank, there is a risk on exchange rates. However, on a legal basis, the governor is required to apply the decisions adopted by the monetary policy committee," he added. Poland is the only one of the 27 EU member states whose economy grew last year, expanding 1.7 per cent despite the impact of the worst global slump in decades.
However, some of that growth was due to public spending and the government faces a budget deficit equal to 7.2 per cent of GDP, well above the three per cent European Union (EU) limit set for adoption of the euro – a strategic goal for Poland, which joined the EU in 2004. The European Commission has already called for the deficit to be brought back below the three per cent ceiling by 2012.
Poland was forced to abandon plans last year to join the euro zone in 2012. Tusk has cited 2015 as the next possible date, with the budget deficit back below three per cent again by 2012.
Follow Emirates 24|7 on Google News.