Saudi-India economic ties poised for sharp growth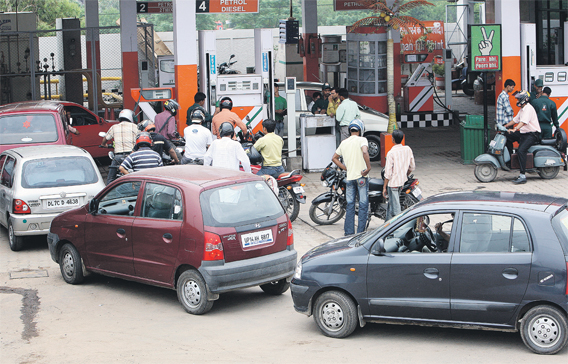 Saudi Arabia's economic relations with India are expected to grow sharply in the coming years as the Gulf kingdom seeks to diversify its oil exports and the Subcontinent looks to Riyadh to quench its thirst for petroleum.
In a study marking the visit by Indian Prime Minister Manmohan Singh to Saudi Arabia, the first by an Indian premier to Riyadh since 1982, Banque Saudi Fransi (BSF) said the kingdom is already the largest oil supplier to India and the supplies are projected to nearly double in the next 20 years.
"As India becomes a global economic powerhouse the world is beginning to reckon with, economic and diplomatic relations between Saudi Arabia and India are set to flourish," BSF said in the study, sent to Emirates Business yesterday.
"Saudi Arabia is also gaining clout on the global stage as the most important energy producer and the Middle East's largest economy. Saudi Arabia and India, abandoning a period of mutual exclusion, are poised to work together more than ever before, with energy remaining the driving force behind their economic, trading and diplomatic relationship."
According to the study, with projected economic growth rates of seven to eight per cent per year in the next two decades, India faces challenges to meet a rapid increase in its energy demand given its relatively low crude output. As with China, the study added, India's interest in securing energy resources is a crucial motivating factor behind enhancing ties with Riyadh and the wider Gulf.
It noted that both India and China have maintained good working relationships with all Middle Eastern countries. High population growth and industrialisation have propelled India to become the world's sixth-largest energy consumer, and it could become the fourth- largest consumer in a matter of years, it said. "India's crude oil imports from Saudi Arabia are poised to double in the next 20 years. As a result of the growing bilateral trade deficit, India will also be looking for ways to boost exports to the kingdom in the coming years," it said.
"It will also seek greater foreign investment as it looks to rectify a severe shortage in electric capacity with roughly 40 per cent of residences without electricity according to the World Bank. To address this shortfall, the Indian Government aims to add 90,000 megawatts of electric generation capacity by 2012 and the private sector is beginning to step up its role. With the right incentives, Saudi investors, having developed know-how in their domestic energy and power sectors, could play a larger role in India."
BSF said the economic and trade relationship between Saudi Arabia and India is among the most-strategic bilateral bonds for either country. As India's largest supplier of crude oil, Saudi Arabia is favourably positioned to benefit from burgeoning demand for energy in Asia's third-largest economy. Its figures showed the balance of trade between the two countries has consistently swung in favour of Saudi Arabia, with its surplus standing at nearly SR67.3 billion (Dh65.91bn) in 2008, up almost seven-fold from the 2000 level.
For India, Saudi Arabia comes fourth important trading partner after China, the United States and the UAE, the report said.
Citing government data, it said Saudi Arabia's imports of Indian goods stood at about SR18bn in 2008, leaping by almost six-fold from 2000. That positioned India as the sixth-largest source of Saudi imports, accounting for 12.4 per cent of the kingdom's total imports from Asia in 2008.
"India's geographic dependence on the Gulf oil is likely to become amplified in the coming years due to limited prospects for enhancing domestic energy production. Gulf countries as a whole supply the bulk of India's petroleum needs, including nearly a quarter by Saudi Arabia alone," BSF said.
It noted Qatar also provides about five million tonnes per year of liquefied natural gas to India – a level that likely rose to 7.5 million tonnes in 2009. In the 2008 - 2009 fiscal year, India's total crude imports surged to more than 2.5 million barrels per day, up more than five per cent from the previous year.
"The relationship between India and Saudi Arabia has in many ways been redefined as a result of growing appetite among Asian emerging markets for oil and refined products….to cater to heightened energy demand from Asia, Saudi Arabia is diversifying away from its traditional focus on the West," BSF said.
Besides trade, Saudi Arabia is a major source of income for India as a result of workers remittances, according to the study. It said foreign workers accounted for 27 per cent of Saudi Arabia's population of 25 million in 2008 – and Indians form the kingdom's largest expatriate workforce.
Keep up with the latest business news from the region with the Emirates Business 24|7 daily newsletter. To subscribe to the newsletter, please click here.
Follow Emirates 24|7 on Google News.