Ajman trade rebounds, hits Dh4.4bn in 2009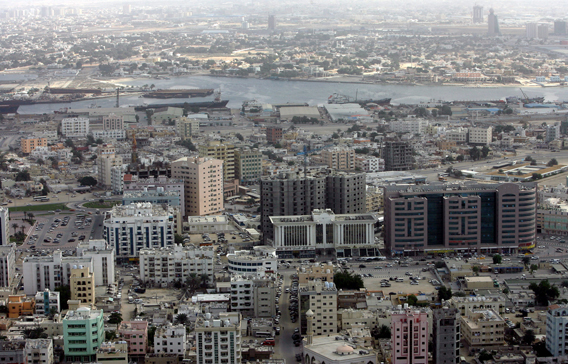 The value of trade in Ajman reached about Dh4.4 billion in 2009, an increase of 0.46 per cent compared to 2008, reflecting a recovery.
Obaid Ali Al Muhairi, Chairman of Ajman Chamber of Commerce and Industry, said the value of origin certificates issued by the chamber of export and re-export operations recorded a total of Dh4.499bn. It was Dh4.448bn in 2008.
He said this proves the recovery of the emirate's economy from the impact of the global downturn which was reflected in Q4 of 2008 and the Q1 of 2009 figures.
The value of trade fell to Dh1.05bn in Q4 2008 and Dh977 million in Q1 2009.
"These two quarters reflected the impact of the global downturn on the emirate's trade which has recovered in the rest three quarters of last year, recording Dh1.118bn in the second quarter and Dh1.114bn in the third quarter, and the most significant recovery was in the fourth quarter recording Dh1.288bn," he said.
Ajman has recorded 263.56 per cent significant growth rates since 2002 as reflected in the fourth quarter figures.
"The figures showed that the impact of the crisis was most significant in Q4 2008 as trade value has reduced by 23.8 per cent compared to the same period of 2007. And, then trade has recovered in Q4 2009 with 21.8 per cent increase compared to the same period of 2008," noted Al Muhairi.
During last year, the chamber has issued a total of 27,318 certificates of which 20,302 certificates for re-export forming 74.3 per cent of the total.
The total value of re-exportation recorded Dh2.94bn and the value of exportation was Dh1.05bn last year, he said.
Ajman factories have exported their products to 103 countries and 69 per cent of exportation was directed to the GCC countries and the lowest was to Europe and America with about one per cent. Whereas, the emirate's re-exportation was directed to 114 countries, he said.
Follow Emirates 24|7 on Google News.