High oil prices boost Saudi foreign assets by SR16bn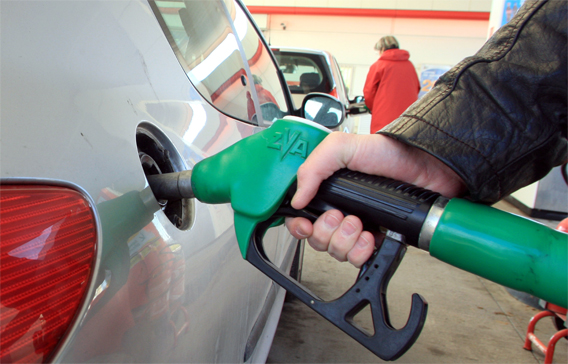 An improvement in oil prices boosted Saudi Arabia's foreign assets by nearly SR16 billion (Dh15.67bn) in January for the fourth successive month, indicating a large surplus in revenue despite record spending, according to official data.
From around SR1.570trn at the end of 2009, the assets controlled by the Saudi Arabian Monetary Agency (Sama), the kingdom's central bank, swelled to nearly SR1.586 trillion, their highest level since March 2009, Sama's figures showed.
Analysts said the increase in January was a result of higher-than-expected oil export earnings, which more than covered budgeted spending for the month.
"According to Sama, public sector deposits with the agency edged up again in January from mid-2009 lows. This trend reflects higher oil earnings and indicates that the fiscal position is more than comfortable," James Reeve, Senior Economist at the Saudi American Bank (Samba), told Emirates Business.
From SR893bn in June last year, deposits by the government and other public institutions with Sama surged to nearly SR940bn at the end of January, the figures showed.
The increase followed a sharp rise in oil prices from an average $40-60 a barrel during January-May to $70 in the following months.
In January 2010, the price of Opec's basket of 12 crudes soared to one of its highest averages of $76 a barrel in 17 months, far surpassing the price of $50 assumed by Riyadh in its 2010 budget.
Saudi Arabia has approved a record high budget for this year as part of an ongoing stimulus programme intended to counter the repercussions of the global financial crisis and keep its economy on track.
Spending was put at SR540bn and revenue at SR470bn, creating a deficit of SR70bn, one of the highest budgeted shortfalls in the kingdom's history. Although oil prices are expected to average around $70 this year, experts believe the budget could still run a deficit as Riyadh is again expected to overshoot planned expenditure by at least 10 per cent.
In 2009, higher oil prices only cut the actual deficit to SR45bn from a budgeted SR65bn gap against previous expectations by analysts that the budget could revert to a surplus. For 2010, independent estimates in the kingdom have so far issued contradicting projections about the budget position.
Sama's figures showed the increase in its assets in January was in both investment in foreign securities and deposits with banks abroad.
From around SR1.071trn at the end of 2009, investment in foreign securities climbed to SR1.079trn at the end of January while deposits with banks grew from SR335.6bn to SR343.2bn, the figures showed.
In a recent study, a key Saudi bank expected Sama's assets to surge by nearly 14 per cent at the end of this year because of an expected rise in oil prices to an average $70 from $60 in 2009.
Banque Saudi Fransi (BSF) said the surge this year would follow a decline by around 12 per cent in those assets because of heavy withdrawal by the government to meet growing spending commitments at home.
"The size of those assets receded in 2009 because of the dual impact of lower oil export earnings and higher public spending… we do not expect any change in Sama's conservative strategy of managing those assets," BSF said.
"As for this year, our expectations are that growth in those assets will outpace growth in the kingdom's nominal GDP… we believe the government will continue to support the expansionary public spending programme but since oil revenues are projected to increase, we expect those assets to rise by 14 per cent to reach nearly SR1.67trn at the end of 2010."
Heavy borrowing by Saudi Arabia in the previous years boosted its public debt to a record SR660bn in 1999 before the surge in oil prices allowed it to gradually slash the debt in the following years. At the end of 2009, the debt stood at SR225bn, according to Sama.
Keep up with the latest business news from the region with the Emirates Business 24|7 daily newsletter. To subscribe to the newsletter, please click here.
Follow Emirates 24|7 on Google News.