Jordan plans $1.4bn cuts to reduce deficit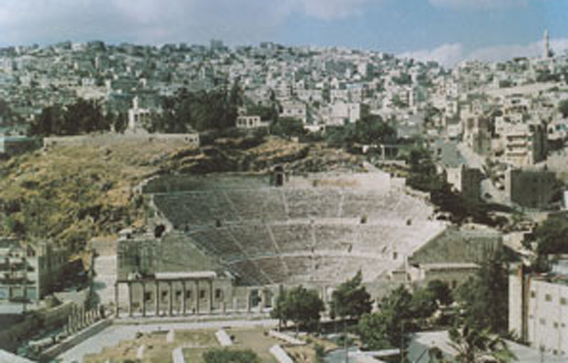 Jordan's Government plans $1.4 billion (Dh5.1bn) in budget cuts this year to reduce its deficit to 6.3 per cent of GDP and help its economy ride out the global downturn, the finance minister said yesterday.
Mohammad Abu Hammour said spending cuts of $1.4bn, or JD1bn, amounted to 16-17 per cent of revised projected state spending of JD5.5bn in 2010.
Together with plans to freeze public sector hiring – and tax breaks introduced at the start of this year which will attract capital inflows and boost government revenue – they should bring down the deficit to JD1.1bn in 2010 or 6.3 per cent of GDP, from nine per cent last year.
"The austerity measures seek to tightly control and cut state spending. It will help us restore fiscal restraint needed for the economy," Hammour said. Austerity measures already introduced by the government had cut government spending by JD160 million in January and February compared to the same period last year, Abu Hammour said.
Fiscal restraint and an improved investment climate should help bring the deficit back to three per cent of GDP within the next three to four years, he said. He forecast the economy would grow by around four per cent this year as it gradually recovers, in line with previous government forecasts.
That would be an acceleration from 2.7 per cent growth last year but below average growth of six-seven per cent in recent years.
The government was appointed in December after the previous administration was forced to quit after failing to maintain fiscal restraint. Last year it ran up a record budget deficit of JD1.4bn or nine per cent of GDP, much bigger than expected, as public finances came under strain after the downturn hurt domestic demand and foreign cash flows, including remittances from Gulf expats.
Officials in the administration blame the deficit on years of free-wheeling spending by previous governments during a boom period that saw high aid levels and an investment and real estate bubble.
"This is the first time in many years we are reducing public expenditure by such a large extent and putting a brake on unrestrained government spending," Abu Hammour said. The three-month old government also inherited more than $13bn (Dh47.7bn) in public debt.
Abu Hammour, however, said public debt levels were steady at 60 per cent of GDP and "nowhere near the worrying levels of other countries".
"The fiscal situation is reassuring and comfortable," he said. Sound economic fundamentals were also cushioned by record foreign reserves of around $11bn that covered nine months of imports – almost three times the International Monetary Fund recommendation, he said.
The government would offer more infrastructure projects through private-public partnerships to attract partners from the private sector, he said.
Corporate tax reforms, introduced at the start of the year to attract foreign investors and businesses, should boost capital inflows and spur domestic investment, he said.
The government cut corporate taxes for banks to 30 per cent from 38 per cent and cut tax for industry by four percentage points to 14 per cent. It also offered long-term tax breaks for foreign direct investment in industrial and free zones.
"There is more competition to attract capital and we are seeking to offer more incentives to bring more job generating investments that spur growth and offset the impact of the crisis," he said.
Follow Emirates 24|7 on Google News.