Mideast shows least decline in trade volumes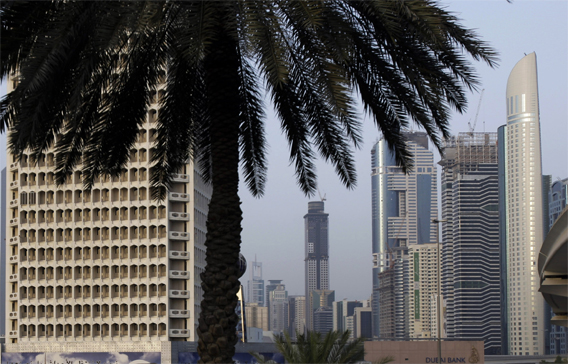 It is the "strong and diversified economies of the region" that helped the Middle East register the smallest decline in trade volume in 2009, according to a World Trade Organisation report released recently.
The report said global trade will see a rebound this year by growing at 9.5 per cent after a 12 per cent decline in 2009, the sharpest drop in more than 70 years. However, the Middle East region recorded the lowest decline in the world – 4.9 per cent – and this is attributed to the strong and diversified economies of the region.
"We see the light at the end of the tunnel and trade promises to be an important part of the recovery. But we must avoid derailing any economic revival through protectionism," said WTO Director-General Pascal Lamy.
According to the projected figures, exports from developed economies are expected to increase by 7.5 per cent in volume terms over the course of 2010, while shipments from the rest of the world (including developing economies and the Commonwealth of Independent States) should rise by around 11 per cent as the world emerges from recession.
One positive development in 2009 was the absence of any major increase in trade barriers imposed by WTO members in response to the economic crisis, the report said. But persistent unemployment may intensify protectionist pressures, it added.
Economists have suggested a number of reasons why trade declined so steeply, but the consensus is that a sharp contraction in global demand was the primary cause.
One major factor that reinforced the 2009 trade slump was its synchronised nature – exports and imports of all countries fell at the same time, leaving no region untouched.
It is intuitively clear that the fall in world trade would have been smaller if contraction in some regions had been balanced by expansion in others, but this was not the case.
The WTO figures show that China has now overtaken Germany as the world's leading merchandise exporter, accounting for almost 10 per cent of world exports, and is second to the US on the import side. The US share in world merchandise imports is 13 per cent compared to China 's eight per cent.
Although the declines in export volumes of oil-producing regions were less than the world average in 2009, their declines in value terms tended to be larger. For example, the dollar value of exports from the Middle East, Africa and Commonwealth of Independent States fell by 33 per cent, 32 per cent and 36 per cent respectively, compared to a drop of 23 per cent for the world.
Follow Emirates 24|7 on Google News.