More sukuks in pipeline as markets improve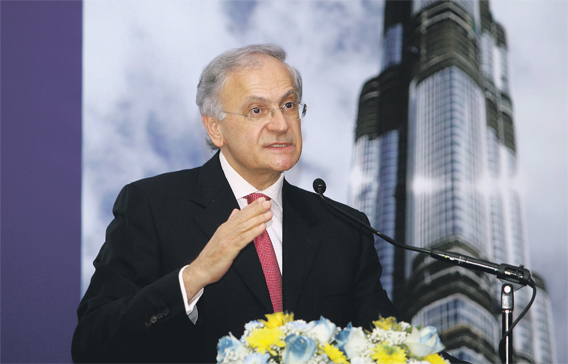 The Gulf has a substantial number of sukuks and bonds in the pipeline this year.
Even as the total volume of sukuks issued so far this year is much less than that in the same period last year, many issuers from the region are said to be working on capital market debt issues for the current year, said Henry Azzam CEO, Middle East and North Africa, Deutsche Bank.
"Last year, the volume was $31 billion (Dh113.86bn), which was double than 2008. So far this year, it is much lesser than the first quarter of last year. But we should remember last year was a record in terms of volume of bonds issued," he said.
"We expect that with improvement in the situation, markets in the region will encourage more companies to enter into stock markets. More importantly, it would also encourage more companies to go for rights issues, said Azzam.
He said projects worth over $500bn to $600bn are in the pipeline in the region. Funding of these projects could be difficult if they do not get bank funding.
"The government can segment these projects and phase them out on a longer time frame so that banks can year after year provide what is needed for developers in order for them to complete these projects."
International banks used to give loans to companies, banks in the region and to governments. They used to fill the gap between demand and supply but due to economic crisis, they have limited funds which has led to a gap, he said.
"I think most important way to fill this gap is what international banks such as Deutsche Bank are doing by creating a bond market that is developed which is an alternative market that provides the needed funding for a lot of companies."
Financial situation improving the region can expect larger number of companies entering stock markets, he added.
"The index for oil markets in the region from the beginning of the year until now increased by 9.5 per cent. This increase is much higher than the performance of indices in developing countries. So our markets had performed better than others. It should encourage larger number of companies to enter into stock markets and take into consideration the possibility of issuing stocks or increasing funding through rights issues," he added.
Follow Emirates 24|7 on Google News.