New firm registrations in Ajman plummet 70.6%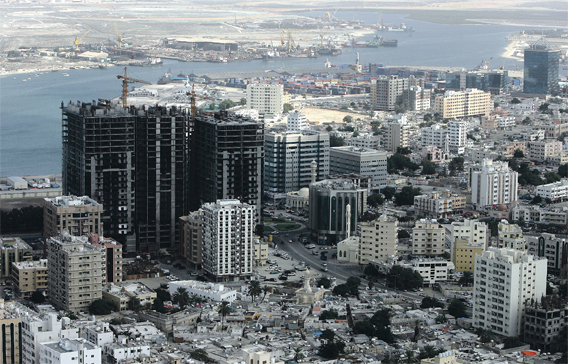 The number of new companies established in Ajman declined by 70.6 per cent in 2009 compared with 2008. Last year, 1,363 companies were formed while in the previous year, the number was 4,648.
Obaid Al Muhairi, Chairman, Ajman Chamber of Commerce and Industry, told Emirates Business that help was at hand. The organisation is implementing a strategy to attract more investment to the emirate and assist recovery from the global economic downturn. The strategy, being adopted during 2009–2011, aims to bolster the emirate's different business sectors and attract investments. The chamber has formed groups comprising representatives of different sectors to discuss obstacles that they face and ensure access to facilities. Research will also be conducted to determine the needs of the commercial, industrial and professional sectors.
Al Muhairi said the chamber was working with other government bodies to ensure a better business environment and attract more investment. He said Ajman did not witness closure of companies in 2009 as the number of companies renewing licences and registrations increased by 20.1 per cent in 2009 – from 15,365 in 2008 to 18,457 in 2009. "This reflects the confidence of existing companies in the strong economy of the UAE in general and of the emirate in particular," he said.
Increased company registration renewals has helped to narrow the overall decline seen in 2009 to just 1.14 per cent. The total number of companies – new and renewed – registered with Ajman Chamber in 2009 was 19,820 compared with 20,049 in 2008.
These statistics show that the percentage of new registrations decreased month-on-month during the third quarter, from 46.3 per cent in July to 15.6 per cent in August and 9.8 per cent in September. During the fourth quarter, there were 113 new registrations or renewals in October, 103 in November and 115 in December.
The rate of decline in new licence issuance reflected the decrease in activity that resulted as much from the psychological impact of the global financial crisis as from choice, said Al Muhairi.
"Statistics indicate that the decline happened at a decreasing rate, which is a positive indicator and evidence of the ongoing economic trend towards a full recovery from the global crisis.
"The renewal process is less flexible because it is related to a specified time in which it has to be completed. But the rate of increase or decrease should be seen as a better indicator in the long run," he added.
Despite last year's decrease, the total number of companies registered in Ajman rose between 2003 and 2009 by 51.9 per cent.
In 2003, the total number of companies (new and renewed) was 13,045. The figure climbed to 14,094 in 2004; 18,461 in 2005; 18,871 in 2006; 19,941 in 2007 and to 20,0049 in 2008. The number went down to 19,820 in 2009.
During Q4 2009, a total of 4,916 companies (new and renewed) registered with the chamber against a total of 4,454 during Q3.
Follow Emirates 24|7 on Google News.