Omani economy not expected to witness bubbles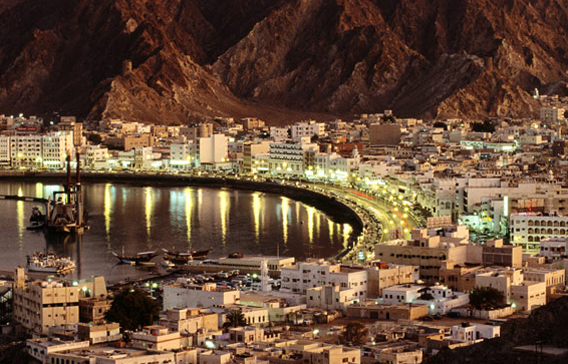 The Omani economy looks set to remain one of the more steady performers in the GCC with no apparent major excesses or bubbles in the financial and real estate sectors, according to a study by National Bank of Kuwait.
Although the economy is small, lacks a degree of dynamism and government resources are limited, the push for diversification is providing a sustained catalyst for development. This diversification covers the liquefied natural gas (LNG), petrochemicals, metals and tourism sectors, as well as state spending on infrastructure including health and education, housing and transport such as the new Al-Duqm port, the bank's study on the country said.
It said Oman's economy has weathered the global downturn comparatively well and its real GDP could grow by four to five per cent this year, underpinned by rising hydrocarbon output and broader industrial sector development. Oman's economy has recorded some of the Gulf's more sluggish growth rates for much of this decade, at least in relative terms.
Real GDP grew by an average of 6.5 per cent per year between 2003 and 2008, compared to an average of nearly eight per cent for the GCC as a whole.
After expanding by more than 10 per cent per year in 2006-08, real growth in the non-oil economy probably decelerated to around three per cent in 2009, hit by weaker confidence, subdued credit conditions, slower project spending, a reduction in trade flows and smaller inflows of private sector expatriate labour.
Current year is likely to see some of these weaknesses ease, helped by the further implementation of large-scale industrial and tourism projects as well as by expansionary fiscal and monetary policies. "We expect real non-hydrocarbon GDP growth of 4 per cent in 2010, which may turn out to be the trend rate for the next few years," said NBK analysts.
Oman's development model – while perhaps less eye-catching than many others – has seen Oman through the crisis of the past two years better than many of its peers for a number of reasons, including its relatively straightforward, stable financial system, the execution of various large scale industrial sector projects, including those under the government's diversification programme; and rise in hydrocarbon output, compared to the sharp declines in production seen in some of the Gulf Co-operation Council (GCC) countries.
Oman's inflation may accelerate to around four per cent in 2010, but in the context of the current fragile global growth environment, this will seem a small price to pay to secure a solid economic recovery.
Inflation in the GCC is shown to have fallen sharply last year to an un-weighted average of two per cent.
Inflation may pick-up in 2010 as growth recovers, but is likely to remain at modest levels. NBK study said the fallout from the financial crisis was relatively easily contained by the authorities.
The recent performance of the hydrocarbon sector – often perceived as vulnerable to decline - has provided an upside surprise and helped cushion the impact of the slowdown in private sector activity on GDP.
Total hydrocarbon production actually rose for the second year in a row in 2009, by five per cent to around 1.3 million barrels of oil equivalent (boe) per day.
Rising government spending is set to support economic growth over the medium term. The 2010 budget outlines a 12 per cent budget-on-budget increase in spending from 2009, with big increases in both current (12 per cent) and capital (11 per cent) spending.
The budget is complicated by the fact that the government has overspent heavily in previous years. As a result, spending growth could turn out weaker than projected in the budget, though the level of spending may turn out to be higher.
After dipping in 2009, government revenues could bounce back by 20 per cent in 2010 as a result of higher hydrocarbon receipts, which typically account for around 80 per cent of total revenues. This should see the budget surplus rise from around two per cent of GDP in 2009 to seven per cent in 2010.
However, the strength of the fiscal position is obscured in the government's figures by its presentation of hydrocarbon revenues net of transfers to Oman's various reserve funds, which makes the surplus appear smaller than it is. Between 2005 and 2008, transfers are estimated (unofficially) to have been worth an average of 11 per cent of GDP per year. The authorities, however, continue to state that the rial will remain pegged to the US dollar. Accordingly, with US interest rates remaining low, there seems little reason to expect Omani interest rates to rise far over the next year.
Follow Emirates 24|7 on Google News.