Saudi economy up 3.8% in 2010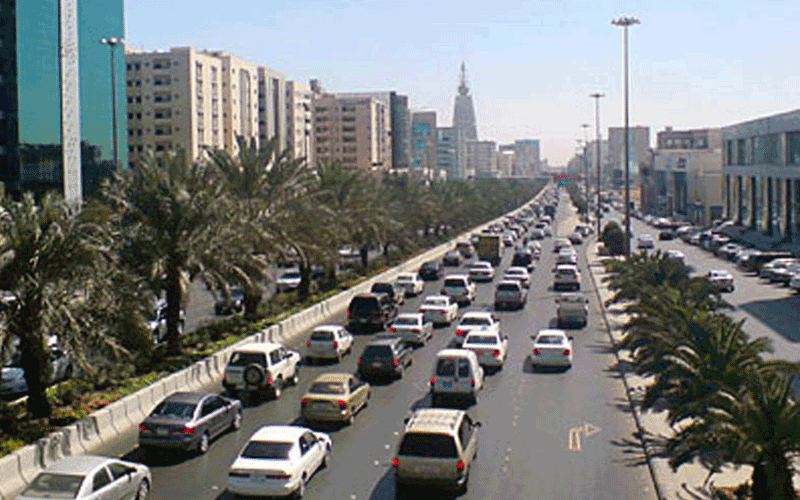 Saudi Arabia's economy rebounded by nearly 3.8 per cent in real terms last year following an improvement in crude prices and massive government spending as part of counter-crisis fiscal measures, according to a investment firm in the kingdom.
The government also sharply revised down real growth in 2009 from 0.6 per cent to 0.2 per cent, one of the lowest growth rates in the world's oil powerhouse in more than a decade.
Official figures cited in a report by the Riyadh-based Jadwa Investments showed the nominal economy jumped by around 16.6 per cent following a contraction of more than 20 per cent in 2009.
"The economy grew by 3.8 per cent in real terms last year and 16.6 per cent in nominal terms. There were some significant revisions in the 2009 data, with growth that year lowered back down to just 0.2 per cent, from an earlier estimate of 0.6 per cent," Jadwa said.
"It is normal for the government to revise its growth data several times and further revisions appear likely."
The report said the new government data for 2010 restate the estimates from the budget, with growth in the oil sector of 2.1 per cent, non-oil private sector growth of 3.7 per cent and non-oil government growth of 5.9 per cent.
"Of more interest are the changes to the 2009 data. Total real GDP growth for 2009 was put at 0.2 per cent. This was the same level as contained in the preliminary data released alongside the 2010 budget, but down from the revised figure of 0.6 per cent issued part way through last year," the study said.
A breakdown showed oil sector growth in 2009 was cut to -7.6 per cent, from earlier estimates of -7.1 per cent.
The new figure is closer to the 12 per cent fall in oil production, Jadwa said, adding that output from the sector is usually greater than oil production due to gas output and some project work in the sector.
The figure for non-oil private sector growth was cut to 2.7 per cent from 3.5 per cent. "This means that the improvement in growth in 2010 was more encouraging, but emphasizes the difficulty the private sector faced in 2009 despite then record government spending."
The report noted that real growth of 2.7 per cent in 2009 was the lowest for the non-oil private sector since 1995 and last year's 3.7 per cent was the second lowest.
The revised breakdown shows that after agriculture, construction and manufacturing were the two worst performing sectors.
Growth in the construction sector was slashed to just 0.6 per cent from 4.7 per cent. "This seems inconsistent with the volume of work that took place and with the increase in cement sales that year, which was 11 per cent according to the data produced by SAMA or 23 per cent according to the cement companies."
Manufacturing growth was cut to 1.5 per cent from 2.2 per cent due to a revision to the petroleum refining sub-sector.
The other fall was in the finance, insurance, real estate and business services sector, according to the report.
It said this sector is broken into ownership of dwelling, which accounts for 52 per cent of the total and "other".
"It was in the latter where the fall occurred, which may reflect difficulties in measuring output from these areas."
The sole upward revision in 2009 was for the government sector, with growth in the non-oil government services elevated to nearly 5.2 per cent from 4.4 per cent and total government services up to around five per cent from 3.8 per cent.
"This improvement is encouraging as there has been very high investment in the government sector and earlier rates of growth were little different to the growth in public-sector employment, imply no gains in productivity. Average growth in government services over 2009 and 2010 was the highest since 1984 and 1985."
Jadwa's estimated showed Saudi Arabia's nominal GDP stood at SR1,630 billion in 2010, the largest Arab economy, accounting for more than a fifth of the combined GDP of the 21 Arab nations.
It projected nominal GDP to gain around SR107bn to reach SR1,737bn in 2011 and continue its climb to peak at nearly SR1,864bn in 2012. The report expected real GDP to pick up by around 4.2 per cent in 2011 and 4.5 per cent in 2012.
Follow Emirates 24|7 on Google News.