2010 starts with a bang for regional M&As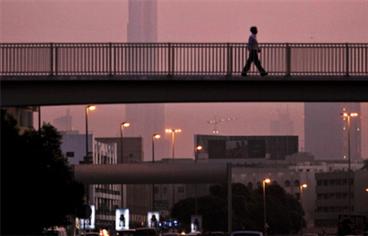 Middle East merger and acquisition (M&A) activity started off on a positive note, with almost $978 million (Dh3.4 billion) worth of deals being transacted in the first fortnight of the year, according to Mergermarket data.

This compares favourably with $1.05bn worth of deals transacted in the entire first quarter of 2009. M&A transactions in the Middle East recovered in the second half of 2009, with the year ending 14 per cent higher than 2008, which saw M&A value plunge by more than 42 per cent over record 2007 levels.

In keeping with analyst predictions, the region's real estate sector saw the largest M&A deal of the fortnight, with Qatar's Barwa Real Estate agreeing on a $862m acquisition of Qatar Real Estate Investment (Alaqaria), accounting for more than 88 per cent of the deals by volume witnessed during the fortnight.

Experts hailed the merger as a step in the right direction, but ratings agencies reacted differently, with Fitch Ratings putting Alaqaria's long term issuer default ratings and senior unsecured ratings of BBB+ on a Rating Watch Positive while Moody's downgraded Alaqaria's ratings and its $300m sukuk due 2012, to Baa1 from A2.

"The government's unequivocal support for this transaction has been expressed through Qatari Diar's decision to maintain its shareholding within the enlarged group – thereby increasing their holding in Alaqaria from 27 to 45 per cent, underlining their very real support for us and our strategy," said Sheikh Khalid bin Khalifa bin Jassim Al Thani, Chairman and Managing Director of Alaqaria, in a statement.

Globally, M&A took a beating in 2009 with the economic recession responsible for a more than 22 per cent decline in M&A activity during the year. The second half of 2009 though saw renewed interest globally in M&A activity, with early signs suggesting that this upward momentum is continuing into 2010.

The value of announced global deals was $74.5bn as of January 11, according to Dealogic – the highest year-to-date level since 2000 and 79 per cent up on the $41.7bn announced by the same point last year.

Ceteris paribus, an increase in M&A activity is a bullish sign for both the economy and the stock market, underlining the acquiring companies' ambition to extend market share or the fact that they are looking at diversification.

"A growing M&A pie regionally signals that companies are focusing on consolidation and concentration, which will ultimately yield larger economies of scale, greater business efficiencies and lower product prices. That translates into higher net margins and increased profits," said a Dubai-based private equity analyst.

UAE entities were involved in more than $20bn worth of deals in 2009, and are expected to play a key role in 2010 as well. The oil price is a major determinant of the fortunes of regional sovereign wealth fund (SWFs), and with a global recovery underway, oil is expected to remain at a healthy threshold this year.

Of course, the continued resurgence in M&A for the whole of 2010 is not a given.

It will depend primarily on three financial factors: the credit situation must continue to improve so that new deals can be financed; valuations of target firms must remain low enough so that all-cash deals make sense; and the stocks of acquiring companies must be strong enough to be considered 'good capital' – i.e., attractive for use in all-stock deals.

Although the probability of those conditions looks good as of now, how the year pans out will depend on a number of factors, not least the global recovery which has a definitive impact on regional sweepstakes.
Keep up with the latest business news from the region with the Emirates Business 24|7 daily newsletter. To subscribe to the newsletter, please click here.
Follow Emirates 24|7 on Google News.