A Rough guide to… The Gulf-Africa Strategy Forum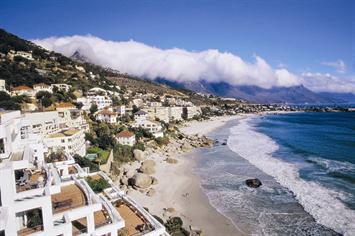 What is it? Dubai-based Gulf Research Centre (GRC) has organised the first high-profile forum to discuss the increasing importance of Africa to the UAE and wider Gulf's future.

The Gulf-Africa Strategy Forum 2009 takes place on February 24 and 25 in Cape Town, South Africa, and aims to cement the Gulf-Africa relationship by offering an in-depth assessment of the status of ties and a clear outlook to where the relationship could be heading.

Why is Africa important to the UAE? In December UAE Minister of Foreign Trade Sheikha Lubna Al Qasimi, pictured, trumpeted the productive and harmonious ties between the two, urging higher levels of bilateral trade.

Africa emerged as one of the Emirates' top six regional trading partners between 2003 and 2007.

The UAE's non-oil foreign trade with Africa surpassed Dh70 billion in 2007, ranking it third after Asia and the Pacific and Europe.

UAE investments into African markets are currently focused on the tourism, telecommunications, financial services, information technology and extractive sectors.

State-owned companies such as DP World have a major interest in Africa, owning and operating numerous ports in various countries.

What happens at the forum? Organisers say it will bring together the key leaders and personalities from business, academia, government and media to outline the main issues and challenges facing more constructive relations between the key regions of Africa and the Gulf.

The main purpose of this event will be to propose a set of policy recommendations that can ensure that the opportunities of closer Africa-Gulf ties are highlighted and adequately responded to.

Of equal importance is to identify trends and future prospects to maximise benefits and advantages of such relations.

What's GRC said about it? "It is the Centre's belief that in addition to traditional partners like the US and Europe and emerging relations with Asian countries, the GCC states must also look further towards Africa as a future essential economic and political partner. Gulf companies have been showing greater interest in investing in Africa."

Foreign Direct Investments to Africa amounted to $36bn (Dh132bn) in 2006 which was a new record level. It appears that the main reasons for this surge especially in extractive industries, is due to the Gulf investments besides the ones made by China. Another striking example of the growing relationship between the Gulf States and Africa is well illustrated by the amount of aid the Gulf region sends every year. By 2006, close to $1.4bn out of the $2.2bn capital of the Arab Bank for Economic Development in Africa had been donated by the GCC states, showing a true commitment to the development of Africa.
Follow Emirates 24|7 on Google News.