About 72,500 jobs slashed in one day: FT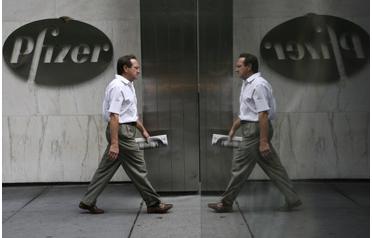 Pfizer's takeover of fellow US drugmaker Wyeth may be a positive development for America's ailing economy, but it was one of the gloomiest day for thousands of employees who face redundancy as a result of the acquisition, the Financial Times reports.
According to the London-based daily, around 72,500 job cuts were registered in one single day by leading corporations in their global operations as downturn deepened in Europe, US and Asia. Caterpillar laid off 20,000 employees, Pfizer 19,000, Sprint Nextel 8,000, Home Depot 7,000, ING 7,000, Philips 6,000, Corus 3,500 and General Motors 2,000 on the same day.
Pfizer was quoted by FT as saying "jobs would be lost on its takeover of Wyeth".  A total of 19,500 employees will be laid off after the takeover. The $68-billion (Dh250-billion) deal was announced on Tuesday, further strengthening Pfizer's position as the world's largest pharmaceutical company.
The financial crisis has created a ripple effect across various industries worldwide, forcing businesses to shed staff as they adopt belt-tightening measures to help them cope with the crunch.
The FT report added major companies are still bracing themselves from severe downturns and job cuts have become an untoward result of disappointing quarterly results or bleak economic forecast for 2009.
Follow Emirates 24|7 on Google News.