Abu Dhabi to resolve financial issues of industrial sector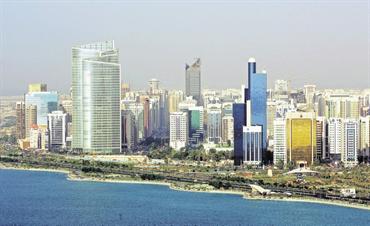 Abu Dhabi will resolve the problem of finance suffered by the emirate's industry sector which was a result of the global financial crisis, according to a senior official.

Undersecretary of the Department of Planning and Economy (DPE) Mohammed Omar Abdullah was speaking at Abu Dhabi Industrial City in Musaffah to factory owners who complained about lack of finance for their industrial projects over the past few months as well shortage of some services.

"The government has approved its economic and industrial plan and has incentives, legislations, laws and measures that will resolve all problems suffered by the industry sector, primarily finance which will be easy and flexible." Of the solutions, said Abdullah, is the establishment of a bank for industrialists in Abu Dhabi or other mechanisms to secure the finance needed.

He said the environment to achieve positive results will be provided, but it is premature to talk about long-term industrial finance. Today talk is on short- and medium-term finance. He said Abu Dhabi Government has an ambitious plan to develop the industry sector in a way as to make the non-oil sector responsible for 64 per cent of the gross domestic product by 2030.

And this requires strong action by all parties, said the undersecretary, adding Abu Dhabi is working to achieve a stable rate of growth of nine per cent over the coming years. The rate does not only depend on the oil sector. It also works to push the private sector to have active contribution to development, especially industries.

Abdullah praised Dubai industrial experience, saying it is very successful and a model for success in providing services. Abu Dhabi would not be able to achieve what Dubai has overnight, but rather it needs time.

He said work on setting up a strong industry infrastructure has started, and the government is committed to support the industry sector.

Meanwhile, Chief Executive of Higher Corporation for Specialized Economic Zones (ZonesCorp) Jaber Hareb Al Khaili said Abu Dhabi Industrial City investments have gone up to Dh32 billion. He told Emirates Business planning is under way for the fourth industrial zone (Icad IV) over an area of 25 square kilometres and at a cost of Dh2 billion. Investments in Icad I, Icad II and Icad III amounted to Dh30 billion, he said, adding the introduction of Icad IV will be linked to finance, and undoubtedly current finance procedures are temporarily slow, "but I hope it will continue since Abu Dhabi Government is studying several options to secure finance to new industrial zones."

He said ZonesCorp will this year secure accommodation for some 200,000 workers and for some 700,000 construction, service and industry workers over the next five years.

The corporation is currently talking to the Ministry of Labour and the Naturalization and Residency Department about the mechanism to secure labour flow to Abu Dhabi to be able to complete its projects.

ZonesCorp's Chief Economic and Regulatory Officer Dr Nermine G El Shimy told Emirates Business foreign investments in Abu Dhabi Industrial City is currently witnessing a big shift as it received foreign investments worth Dh2.3 billion.

El Shimy said construction-related industries represent 70 per cent of industries inside Abu Dhabi Industrial City, followed by metal industries, petrochemical, plastic and chemical industries.


DPE Wins ME Customer Care Excellence Award


The Abu Dhabi Department of Planning and Economy (DPE) was declared the winner of the Third Middle East Customer Care Excellence Award by the Middle East Excellence Awards Institute, a leading regional institute that recognises both business and government entities that display exceptional commitment, leadership and innovation in customer care and service.

The DPE was honoured in recognition for excellence in customer care and service delivery at an award function held in Dubai's Burj Al Arab Hotel on the opening day of the Seventh GCC Government and Business Organizations Customer Care Conference. Organised by Datamatix Group, the conference was attended by senior executives and professionals from regional government bodies and business establishments.

Mohammed Omar Abdullah, DPE Undersecretary, accepted the award on behalf of DPE.
Follow Emirates 24|7 on Google News.