Africa growth to slow to 4%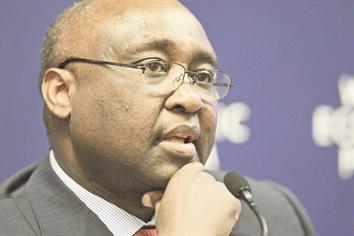 Africa's economic growth will slow further to four per cent this year as demand for hard and soft commodities deteriorates, Donald Kaberuka, president of the African Development Bank said yesterday.

Speaking on the sidelines of the annual meeting of the World Economic Forum, Kaberuka also said a wide range of bailout plans in developed economies meant Africa was unlikely to get the aid promised by rich countries by 2010.

He also said that, since 2005, aid is down by around five per cent compared with commitments made by developed nations. The AfDB, the only multilateral development body devoted specifically to Africa, said in November the region's economy was likely to grow no more than five per cent in 2008, downgraded from the original estimate of 6.5 per cent. "Signals are not very encouraging. Demand for commodities is declining dramatically, both hard and soft. Investment is quite quickly slowing down, even in extractive industries," said Kaberuka.

"Recession is too big a word for now. But I see a slowdown. We are likely to get GDP about four per cent. Anything below three per cent would imply the economy is growing below the demographic increase."
Follow Emirates 24|7 on Google News.